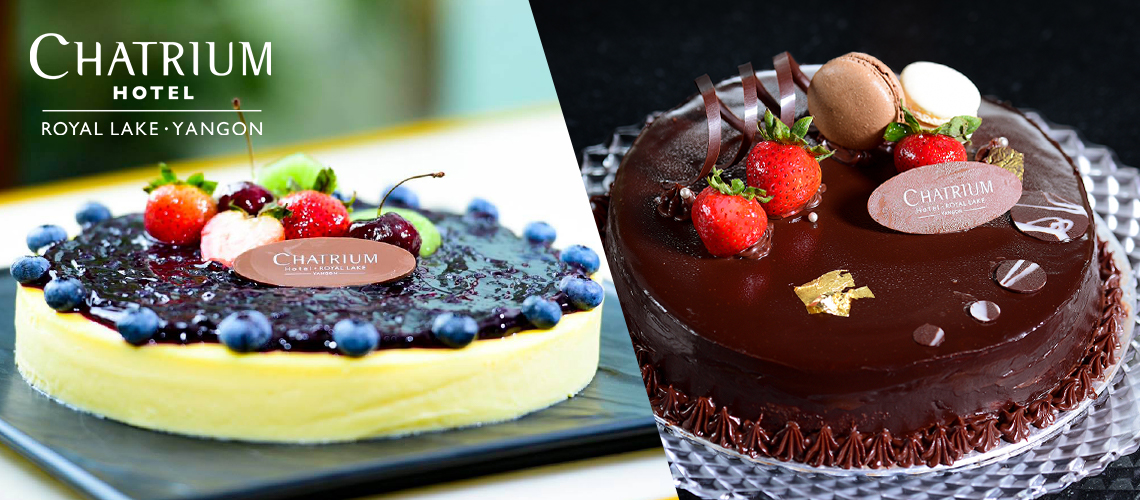 A CAKE FOR EVERY OCCASION
This event has already taken place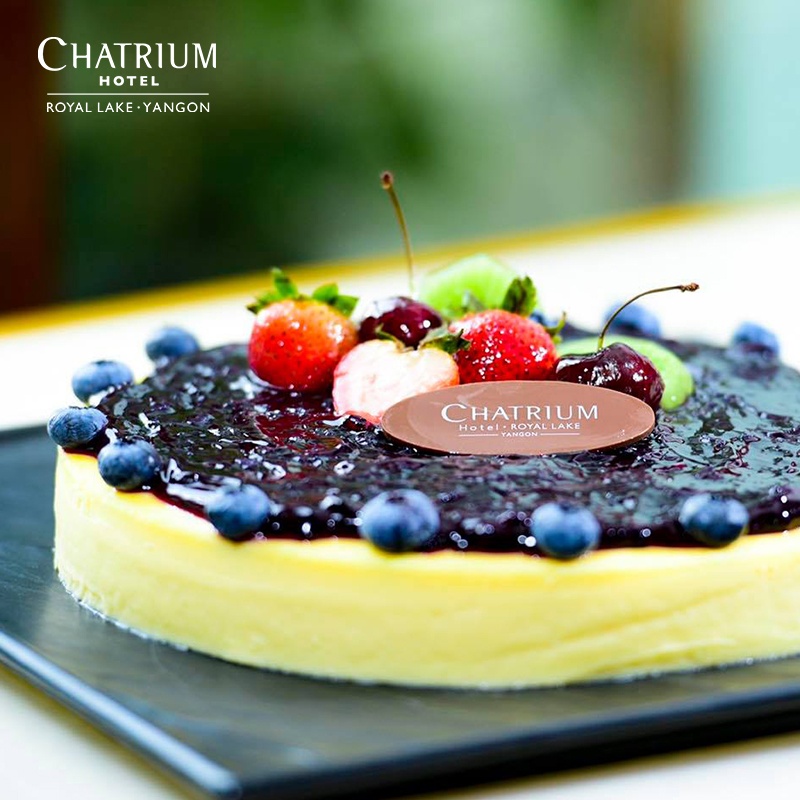 Venue Details
Chatrium Hotel Royal Lake Yangon
40 Nat Mauk St
Yangon, Myanmar, 11211
A CAKE FOR EVERY OCCASION
Choose from our creamy Blueberry Cheesecake or indulgent Chocolate Sacher Cake to celebrate anything from birthday parties to a special event. Whatever it is, our luscious homemade cake is perfect for any occasion.
Validity: From now until 30 June 2022
Priced at only USD 30 per 2lb. cake
What you get:
2lb. cake. 
Choice of Blueberry Cheesecake or Chocolate Sacher Cake
24-hour advance order required for Takeaway and Delivery Service
Operation hour for order at the Lobby Lounge
For Takeaway, every day from 11 am – 9 pm 
For Delivery, every day from 11 am – 6 pm 
Delivery charges will be applied for food delivery order
Terms and Conditions
The voucher is non-refundable. 
The voucher is one time use only.
The voucher is required to be presented upon check-in at the restaurant.
The value of the voucher is equivalent to the amount mentioned, if the total bill is higher than the voucher value, the guest will settle the remaining balance.
The voucher cannot be exchanged back for cash.
Not valid in conjunction with the Chatrium Choice Card.
The voucher is valid until 30 June 2022 from the date of purchase.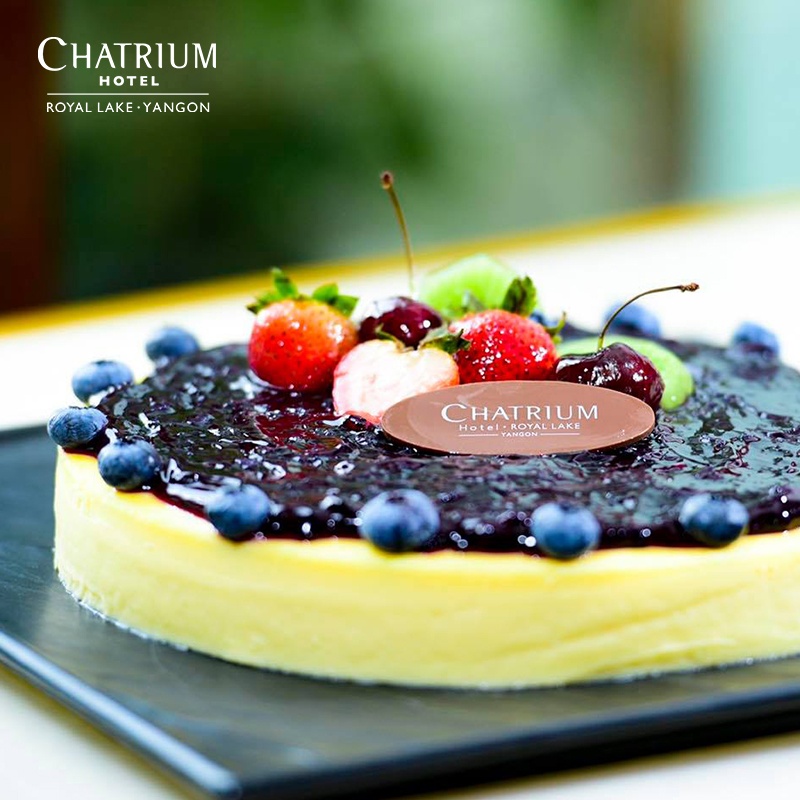 Venue Details
Chatrium Hotel Royal Lake Yangon
40 Nat Mauk St
Yangon, Myanmar, 11211