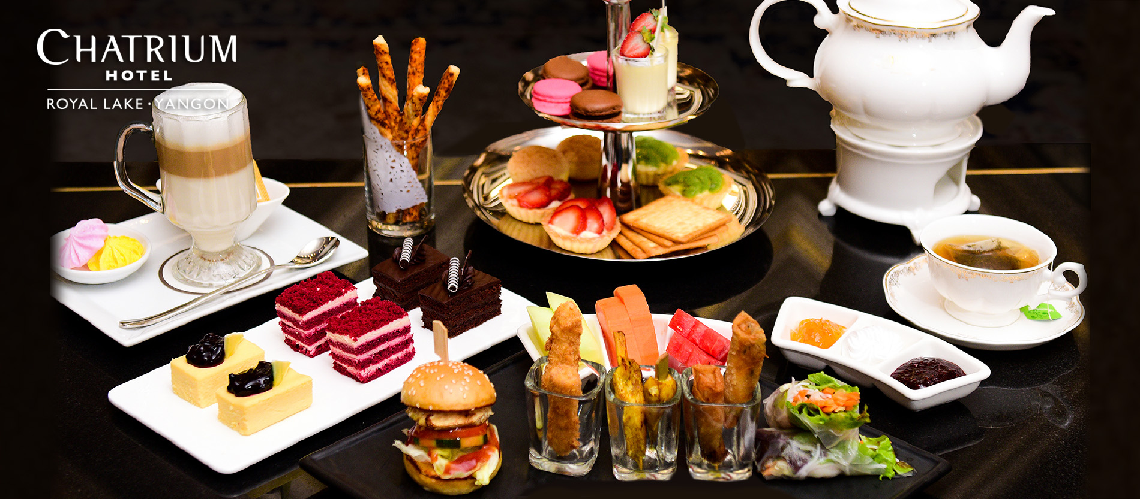 AFTERNOON HIGH TEA AT LOBBY LOUNGE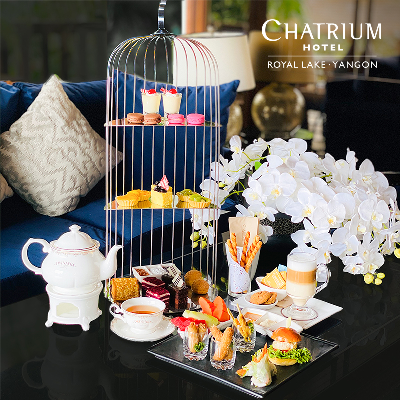 Venue Details
Chatrium Hotel Royal Lake Yangon
40 Nat Mauk St
Yangon, Myanmar, 11211
AFTERNOON HIGH TEA AT LOBBY LOUNGE
Experience an afternoon of elegance and style with Chatrium's High Tea at the Lobby Lounge, with the finest sweet and savory treats that everybody will adore.
Priced at just USD 20 per set.
Can be used:  1 November 2021 onwards
Available every day from 1pm - 5pm
Terms and Conditions
This voucher is non-refundable. 
The voucher is one time use only. 
The voucher is required to be presented upon check-in at the restaurant.
The value of the voucher is equivalent to the amount mentioned, if the total bill is higher than the voucher value, the guest will settle the remaining balance
The voucher cannot be exchanged back for cash.
The voucher is valid from 1 November 2021 onwards.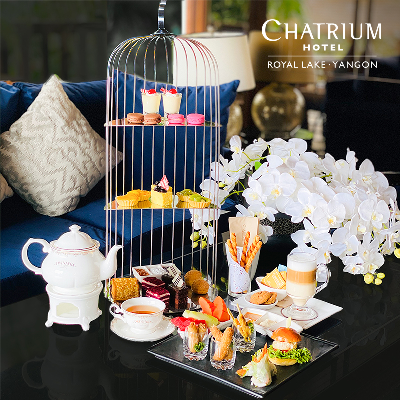 Venue Details
Chatrium Hotel Royal Lake Yangon
40 Nat Mauk St
Yangon, Myanmar, 11211