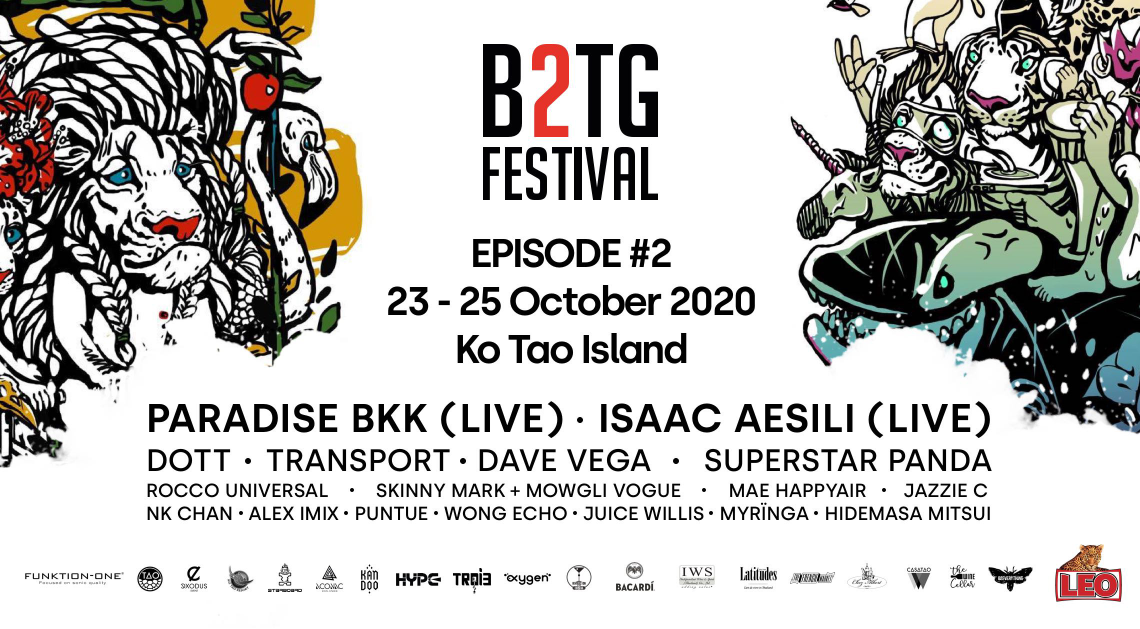 02:00pm, Fri 23rd Oct 2020
This event has already taken place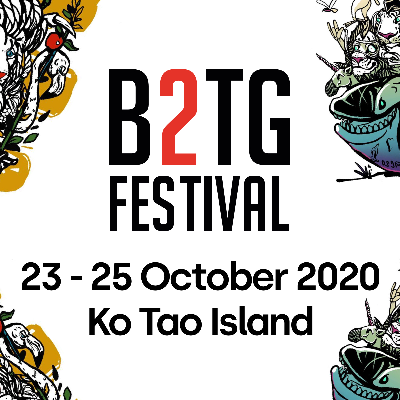 Venue Details
Ko Tao Resort, Paradise Zone
Ko Tao Resort. 19/1 Moo 3
Koh Tao, Sutatthani, 84360
02:00pm, Fri 23rd Oct 2020
WEBSITE
https://b2tg-festival.com
B2TG is above all a human adventure, the original idea coming from few friends who share the same values & passion for music, art & the wild beauty of Ko Tao.
After the epic first edition, we continue in the same spirit of global friendship with some new surprises such as art exhibition, street art performance & water activities for children.
We proudly welcome you to the EPISODE#2 of the Back 2 the Groove Festival. We look forward to filling your stay with the exquisite beauty & warm hospitality of our paradise home. 
Here's to another foray into vivid, untamable artistic adventure! 
Welcome back home 
Pi Hor, Kraboong, Séb, Panda, Will & Eric
LINE UP
Paradise BKK (TH) | Isaac Aesili (NZ) | DOTT (TH) | Transport (UK) | Dave Vega (DE) | Superstar Panda (TH) | Rocco Universal (IT) | Skinny Mark + Mowgli Vogue (TH) | Mae Happyair (TH) | Jazzie C (FR) | NK Chan (JP) | Alex Imix (RU) | Puntue (TH) | Wong Echo (TH) | Juice Willis (NZ) | Myrïnga (USA) | Hidemasa Mitsui (JP) 
 TICKETS
- 1,800 THB - 2 Day Full Pass (incl. the Boat Party on Saturday)
- 1,100 THB - 2 Day Standard Pass (NO Boat Party)
- 600 THB - 1 Day Pass at Koh Tao Resort (NO Boat Party)
 FOOD
A wide variety of food will be available on site from our top selection on the island including Thai, French, and other Western cuisines, vegetarian and vegan friendly too. You will not be disappointed. We won't let you go hungry while dancing!
 ACTIVITIES
Standup Paddle Boarding Private Excursion
Scuba Diving (Private or Group)
Pétanque & Breakfast @ The French Market
Children's Workshop with Graffiti Street Artist Bonus TMC
 GETTING HERE
Due to safety reasons, we have provided a designated parking site for motorbikes nearby the entrance of the site.
There will be FREE SHUTTLE SERVICES from the main road taking you up the steep road to Paradise Zone all through the weekend. Look out for the TAO FREE SHUTTLE signboard!
Due to the current situation in keeping the social distance guidelines, there are very limited tickets for sale.
For more information, you can also contact us directly in person at the following venues.
Bangkok - ICONIC STUDIO, Sukhumvit 53 (Tel. 02-662-8174, please contact Janos, 12PM-6PM)
Koh Tao - THE FRENCH MARKET (Tel. 077-457-119, 2PM-10PM)
 ACCOMMODATION
We have partnered with the best resorts Hotels on Koh Tao to provide you exclusive accommodation at special prices !
Please contact them directly for booking:
KO TAO RESORT (If you want to stay at the festival site)
www.kotaoresort.com
+66(0)77-456-133
Room rates 980B > 3,200B per night
 

PAHILI POOL VILLAS
https://pahili-pool-villas-koh-tao.business.site
+66(0)97-357-2513)
Room rates 2,500B > 3,000B per night

JAMAHKIRI HOTEL
www.jamahkiri.com
+66(0)80-077-5353
[email protected] (Say B2TG to the reservation)
Room rates 2,500B > 6,500B per night

NAROUA VILLA
https://www.facebook.com/pages/category/Vacation-Home-Rental/Naroua-Villas-1614018198833170/
+66(0)81-564-1899
[email protected]
Room rates 4,000B > 9,500B per night
1 bedroom up to 3 bedrooms private pool villa

CAPES SHARK VILLAS
www.capesharkvillas.com
+66(0)77-457-121 // +66(0)92-663-5645
[email protected])
Room rates 3,500B > 10,750B per night

CHABALAY BEACH RESORT
www.chabalay.com
+66(0)92-359-5695
Room rate 700B per night

BLUE TAO BEACH HOTEL
www.facebook.com/bluetaokohtao
+66(0)77-456-477 // +66(0)92-678-9925
[email protected]
Room rates 1,800B > 2,700B per night

KOH TAO MONTRA RESORT
kohtaomontra.com
+66(0)86-314-4797
[email protected]
Room rates 1,400B > 6,000B per night

VILLAS DEL SOL
villaskohtao.com
+66(0)87-881-0796
[email protected]
Room rates 3,800B > 5,800B

THE PLACE Luxury Boutique Villas
www.theplacekohtao.com
[email protected]
Room rate 12,000B for the 3 nights includes a bottle of Prosecco on arrival

KOH TAO CABANA RESORT
kohtaocabana.com
[email protected]
+66 81-814-2269
Room rates 2,800B > 3,900B per night

DD HUT KOH TAO RESORT
https://www.ddhutkohtao.com/
+66(0)87-091-1190 // +66(0)77-456-077
[email protected]
Room rates 1,000B > 4,000B per night

CAFE DEL SOL HOTEL
www.cafedelsol.ws
+66(0)77-456-578
[email protected]
Room rates 690B per night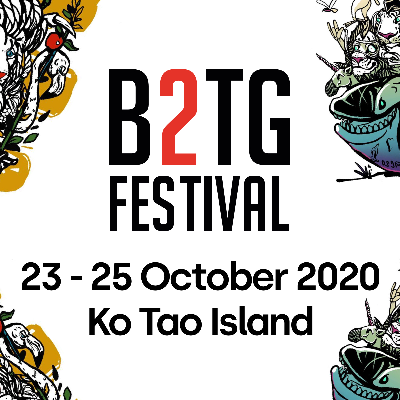 Venue Details
Ko Tao Resort, Paradise Zone
Ko Tao Resort. 19/1 Moo 3
Koh Tao, Sutatthani, 84360