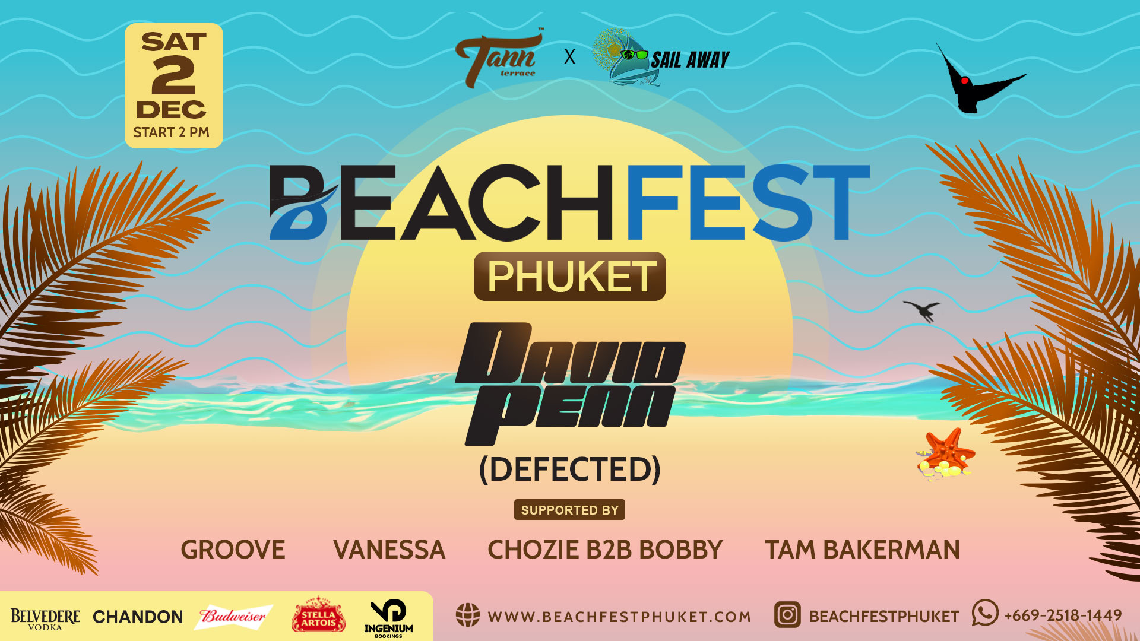 Beachfest: Table Packages
02:00pm, Sat 2nd Dec 2023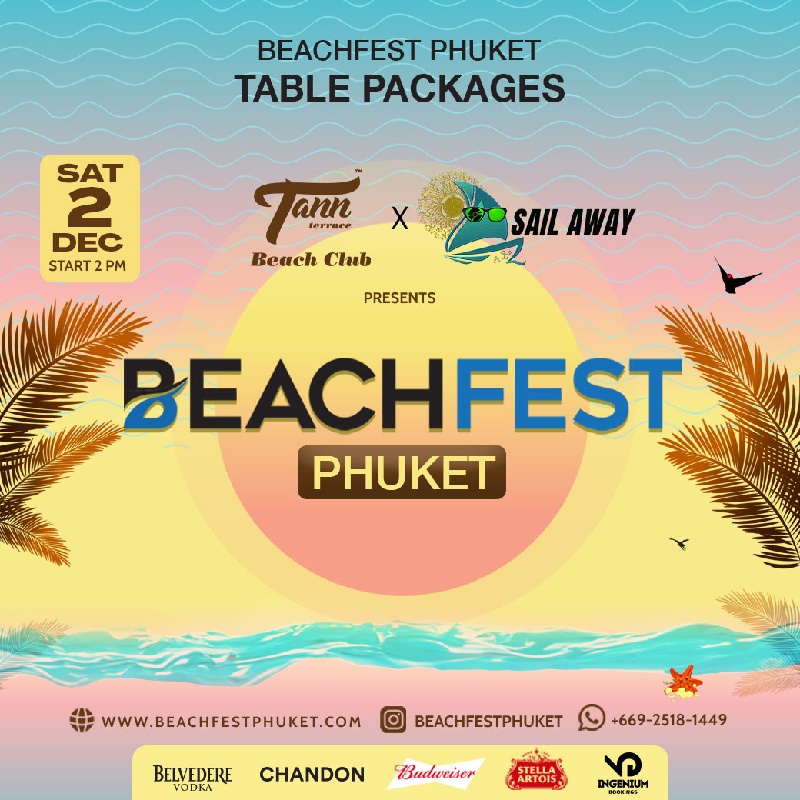 Venue Details
Tann Terrace Beach Club
53 Karon Rd
Mueang Phuket District, Phuket, 83100
Beachfest: Table Packages
02:00pm, Sat 2nd Dec 2023
ZONES:
RED - Beach Front Sunbed/ Sofa - 40,000 THB
YELLOW - VIP Long Table - 35,000 THB
ORANGE - VIP Sofa & Sunbed - 20,000 THB
PURPLE - L Indoor - 5,000 THB
PINK - Standing Premium - 2,000 THB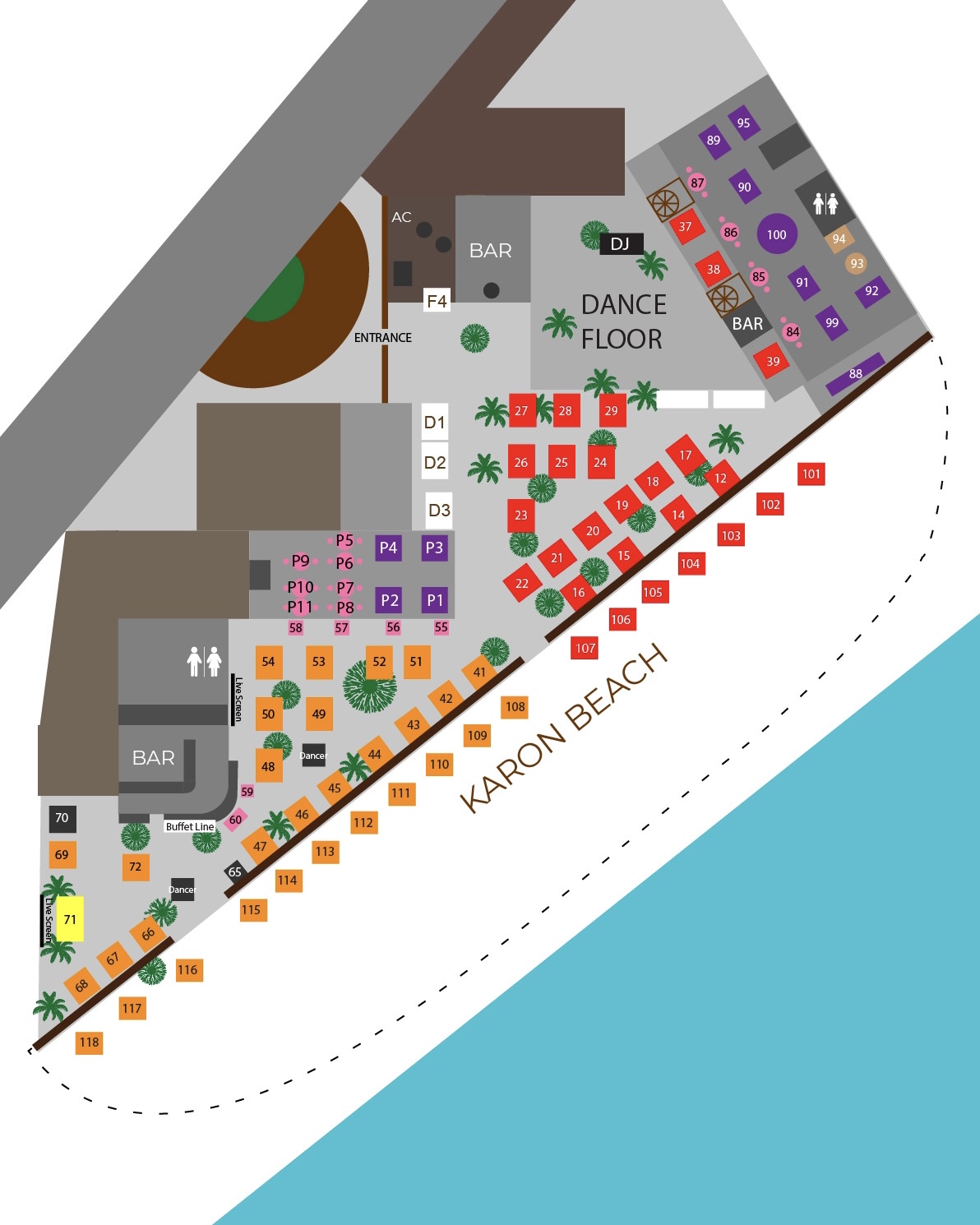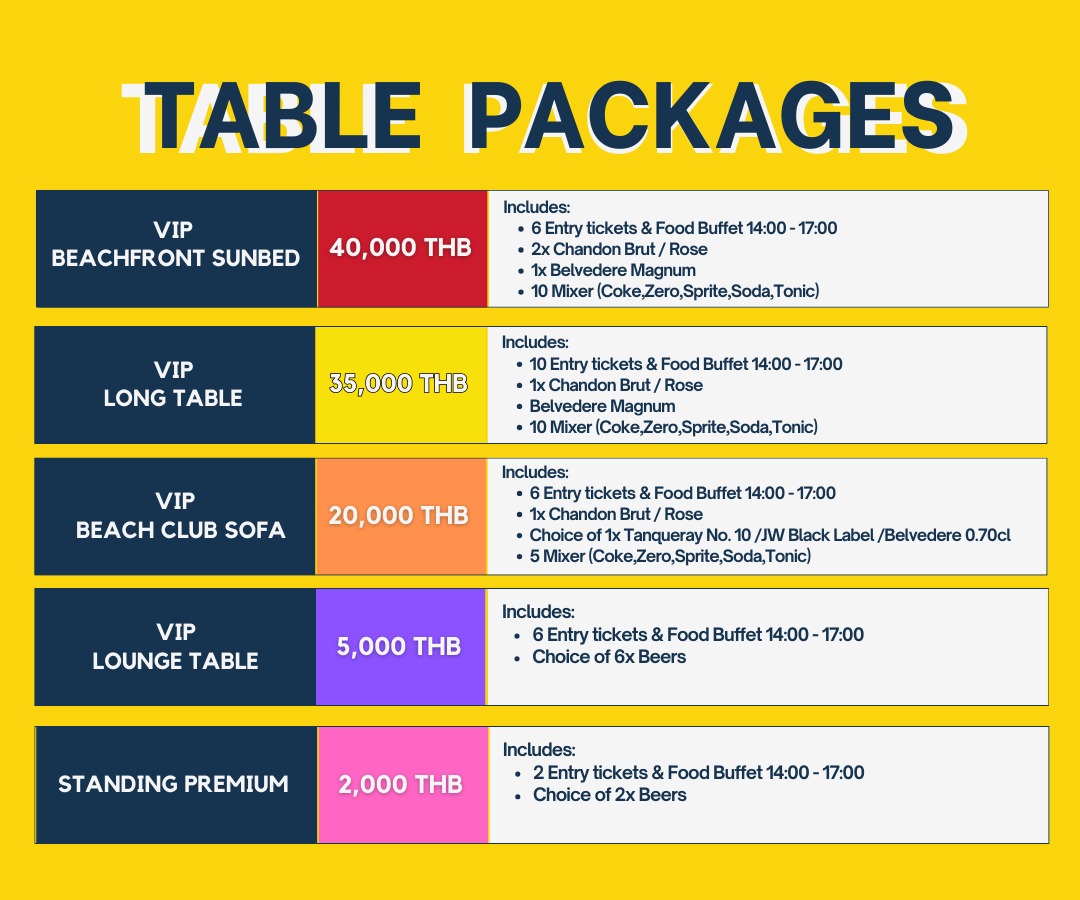 What is included:
- Admission for 2-8 pax with your own private table
- Table seating
- Wait staff
- Unlimited food buffet from 14:00 - 17:00
Food Buffet
- In addition to your drinks package all table packages include unlimited all you can eat Food buffet from 14:00 - 17:00 (After 18:00 À La Carte is available at an additional cost). 
- Buffet includes a wide range of food including: Sushi, Salads, Meat, Pizza, Fries, Thai, Snacks, Desserts & Fruits.
More Information
For more information you can reach out to us on the details below:
Terms & Conditions
- Table Packages are non-refundable and non-exchangeable.
- Table check in starts at 14:00 and ends at 22:00. Tables need to be checked in by 18:00, or we hold the right to resell the table and no refund will be provided.
- VIP Tickets will be exchanged for VIP wristbands in order to gain entry. Wristbands need to be worn for the duration of the event. Failure to present your VIP wristband may lead to you being asked to leave the VIP area and if no wristband is presented the venue.
- Maximum table occupancy is noted in the table packages and cannot exceed this number. VIP wristbands will be given to the reservation holder for their party. No new wristbands will be provided even if they are lost or damaged.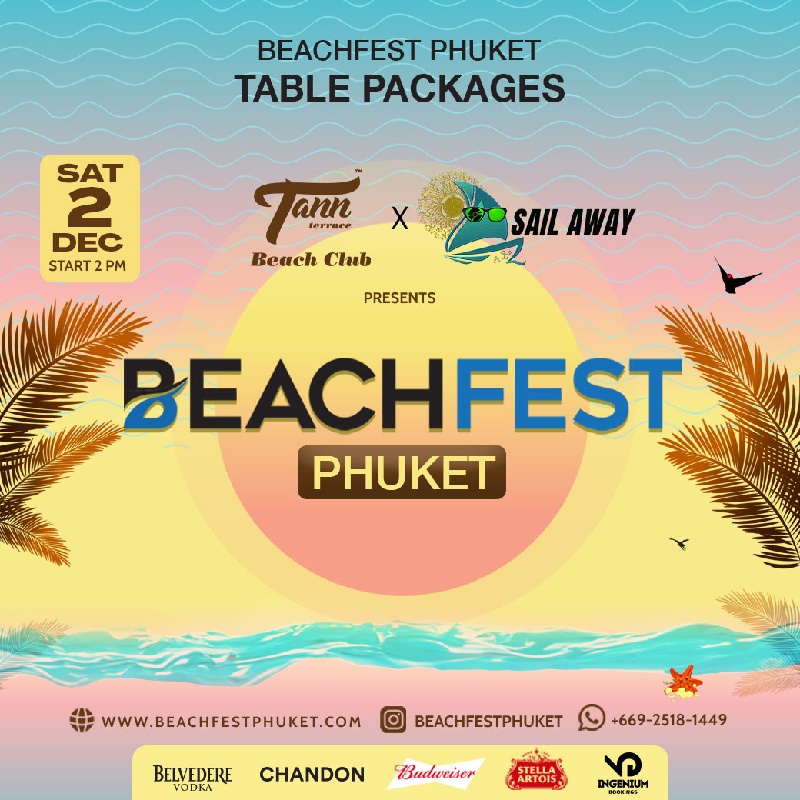 Venue Details
Tann Terrace Beach Club
53 Karon Rd
Mueang Phuket District, Phuket, 83100