Brewski Countdown Party
20+
07:00pm, Tue 31st Dec 2019
Brewski Table for 2 (Seafood Platter + 2 btls 750ml Hoegaarden)
Open Booking
Sales Closed
30 tickets left
Entrance fee
Sales Closed
20 tickets left
Bottle of Magnum Prosecco 1.5L
Sales Closed
5 tickets left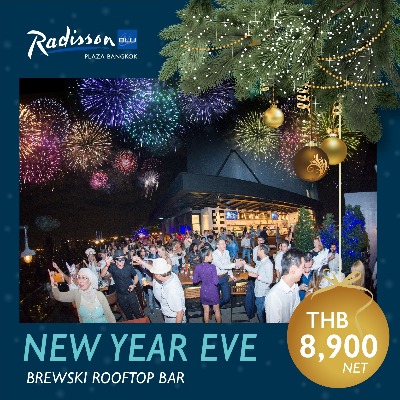 Venue Details
Radisson Blu Plaza Bangkok
489 Sukhumvit Road
Klongtoey, Bangkok, 10110
Brewski Countdown Party
20+
07:00pm, Tue 31st Dec 2019
BREWSKI ROOFTOP BAR, 30TH LEVEL
The perfect bash to stage your New Year countdown celebrations and party taking in the best Bangkok skyline views.
We have an Endless supply of the world's best Craft Beers will flow along with DJ entertainment. Stick around for the countdown and fireworks as we pop the bubbly open to welcome 2020 in style!
Seafood platter with 2 bottles of Hoegaarden beer (750 ml) at THB 6,900 net/couple/table
Entry ticket @ 2,900 THB net incl 1 bottle of Champagne (375 ml)
Selected food items available throughout the night. 
Come Join Us!
Time: 07.00pm – 01.00am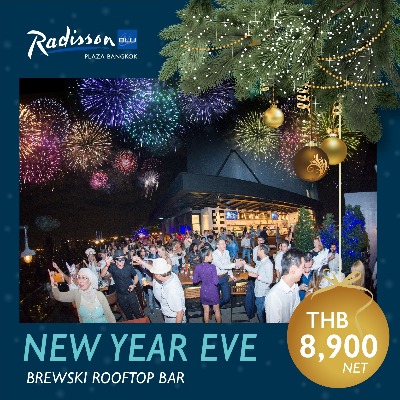 Venue Details
Radisson Blu Plaza Bangkok
489 Sukhumvit Road
Klongtoey, Bangkok, 10110