Exclusive Offer 2 Pay 1 | Sindhorn Kempinski Hotel Bangkok
This event has already taken place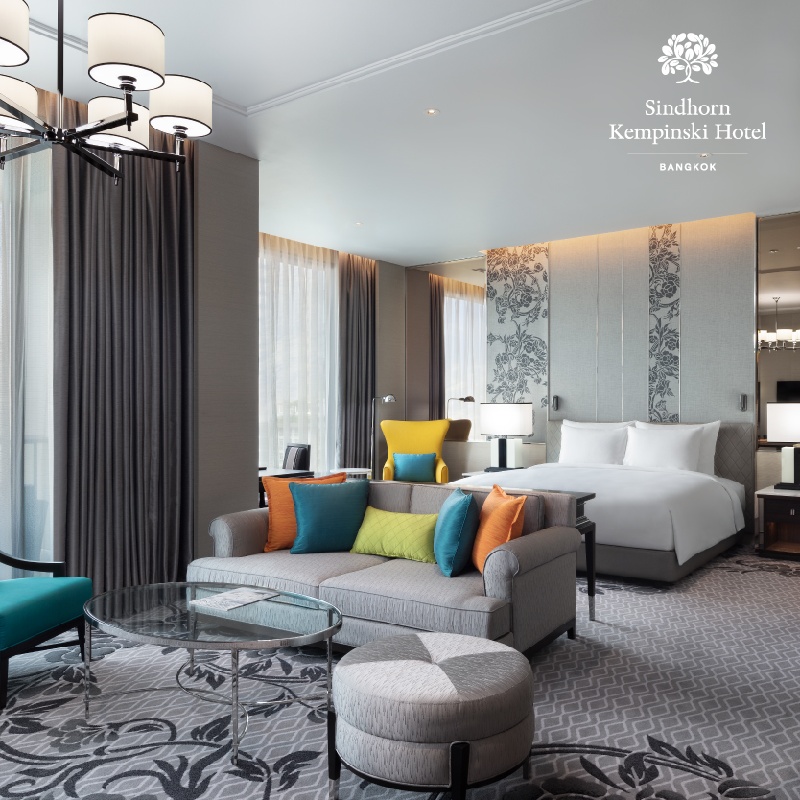 Venue Details
Sindhorn Kempinski Hotel Bangkok
Sindhorn Kempinski 80 Soi Tonson, Lumphini
Pathumwan, Bangkok, 10330
Exclusive Offer 2 Pay 1 | Sindhorn Kempinski Hotel Bangkok
Room Offer
Elementally green and connected to nature, Sindhorn Kempinski promises a break from the everyday, rare moments of stillness in a nonstop metropolis, and a fresh perspective on healthful modern living. We offering two nights for the price of one. You will get twice the luxury and double the service, with special discounts and complimentary mini-bar snacks and beverages. Book a suite and enjoy our exclusive Executive Club benefits as an added gift from us.
Your exclusive selections:

Offer includes:
Daily breakfast for 2 persons
20% discount on Food and Beverages (cannot be combined with other promotions)
30% discount on Spa treatments (cannot be combined with other promotions)
Complimentary minibar, snacks and beverages
Early check-in at 12:00 and check-out at 12:00 (24-hour stay)
Executive Suite includes Executive Club benefits with daily breakfast, as all-day refreshments, high tea, evening appetisers and canapé, daily pressing services, and 10% discount on laundry services except for dry cleaning
Voucher Validity:     1 November 2021 - 31 March 2022
Terms and conditions:
- The voucher is valid until 31 March 2022 and subject to availability at the time of reservation
- Blackout date applies for stays from 24 December 2021 to 3 January 2022 and 31 January to 6 February 2022
- All-inclusive benefits are applicable during stay only
- The voucher must be presented upon arrival
- The voucher is non-changeable and non-refundable and cannot be extended under any circumstances.
- A credit card information is required to guarantee a reservation    
- Advance reservation is required 3 days prior to arrival and is subject to availability at the time of reservation 
- For a reservation cancellation or amendment is required 3 days prior to arrival. For late cancellations and No show, the voucher will be unable to consume
- For reservation, please contact T 
+66 2 095 9999
 or email: 
reservation.sindhorn@kempinski.com
- Hotel reserves the right to change and modify these terms and conditions at any time based on the operational schedule


Spa Offers
Our curated spa experiences will renew your body and uplift your spirit. Whether you seek a moment of tranquillity, a day of pampering, or a long-term plan for healthy equilibrium, we look forward to guiding you towards deeper well-being.
Your exclusive selections:

The Aromatherapy oil Massage - A custom massage, balancing the whole body and the mind. A  synergy of seamless massage techniques and specially blended essential oils ensure you will feel renewed and refreshed. A soft or medium pressure can be applied. 
The Thai Massage - A combination of gentle twists, rocking motions, stretches and rhythmic pressures, are used to deeply relax the body, improve mobility, and reduce muscular tension.
Detox Circuit Journey - Relax and relieve stress and be left with a general sense of wellbeing, while eliminating accumulated toxins from the body. Start with Hydrobath follows by Dry Float Thera Wrap and Scottish Shower.
Voucher Validity:     16 November 2021 - 31 March 2022
Terms & Conditions:
- The voucher is valid until 31 March 2022 and subject to availability at the time of reservation
- Blackout date applies for staying from 24 December 2021 to 3 January 2022 and 31 January to 6 February 2022
- The voucher is non-refundable and cannot be exchanged for cash in part or full 
- The voucher must be presented upon arrival
- The voucher cannot be extended under any circumstances
- The voucher is not combinable with other promotions
- Advance reservation is required prior to arrival and subject to availability
- For reservation, please contact T 
+66 2 095 9999
 or email: 
wellness.sindhorn@kempinski.com
- Hotel reserves the right to change and modify these terms and conditions at any time based on the operational schedule
For more offers on Megatix, please visit here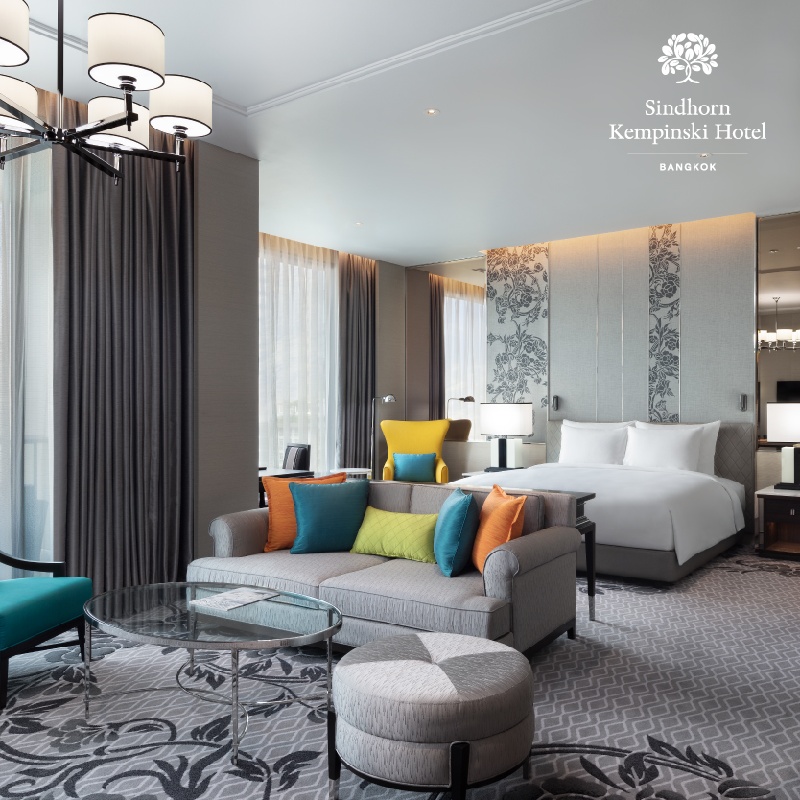 Venue Details
Sindhorn Kempinski Hotel Bangkok
Sindhorn Kempinski 80 Soi Tonson, Lumphini
Pathumwan, Bangkok, 10330