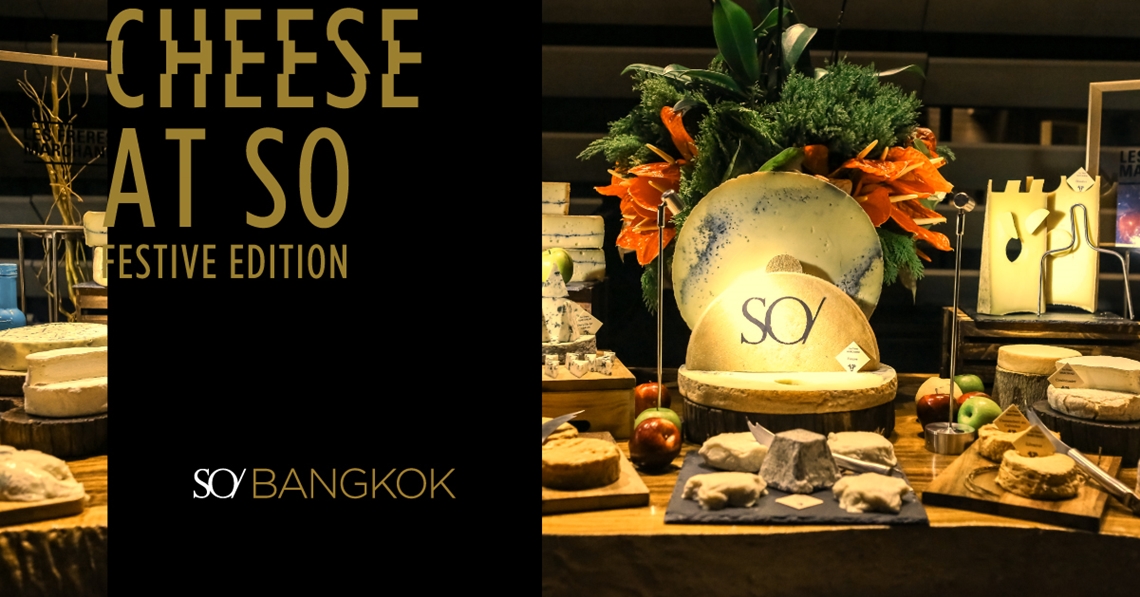 CHEESE AT SO : 13 DECEMBER 2019
07:00pm, Fri 13th Dec 2019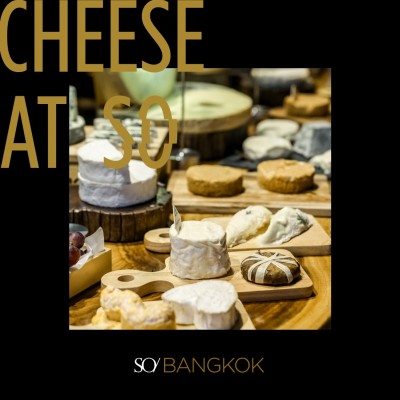 Venue Details
SO/ Bangkok
SO/ Bangkok 2 North Sathorn Road
Bangrak, Bangkok, 10500
CHEESE AT SO : 13 DECEMBER 2019
07:00pm, Fri 13th Dec 2019
CHEESE@SO: FESTIVE EDITION
CHEESY CHRISTMAS
At SO/ Bangkok, we dress our hotel with haunt designs and adorn our Christmas tables with creamy cheeses. Whether it's the bold bleu de brebis cire or the fragrant petit gros lorrain, we've got the choice cheeses to match your festive occasion. Get your fix of melted raclette and cheese fondue, as well as spiced eggnog, whiskey mule and warm mulled wine.
Friday 13 December 2019, from 7pm – 9pm at MIXO Bar.
Prices starting from THB 800++ per person for unlimited cheese!
THB 1,200++ per person with free-flow wine.
บรรดาคนรักชีสห้ามพลาด กับชีสเลิศรส คัดสรรโดยเชฟ โทมัส สมิธ
พร้อมไวน์เเละเมนูทาปาสอื่นๆ ตลอดสองชั่วโมงเต็ม
ท่ามกลางเสียงดนตรีจากดีเจ เเละวิวยามค่ำของสวนลุมพินี ใน Cheese@SO
วันศุกร์ ที่ 13 ธันวาคม 2562 เวลา 19:00 - 21:00 น.
ที่มิกโซ บาร์ ชั้น 9 โรงเเรม โซ เเบงคอก
ราคาเพียง 800++ บาท ต่อท่าน สำหรับชีสไม่อั้น
หรือ 1,200++ บาท ต่อท่าน สำหรับชีสเเละไวน์แบบไม่อั้น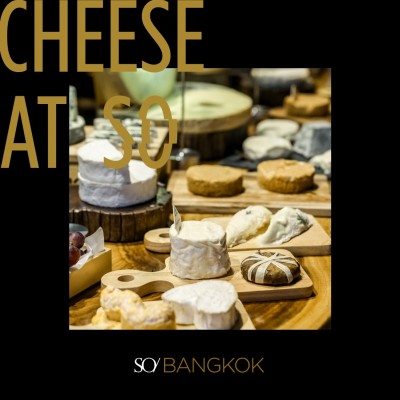 Venue Details
SO/ Bangkok
SO/ Bangkok 2 North Sathorn Road
Bangrak, Bangkok, 10500