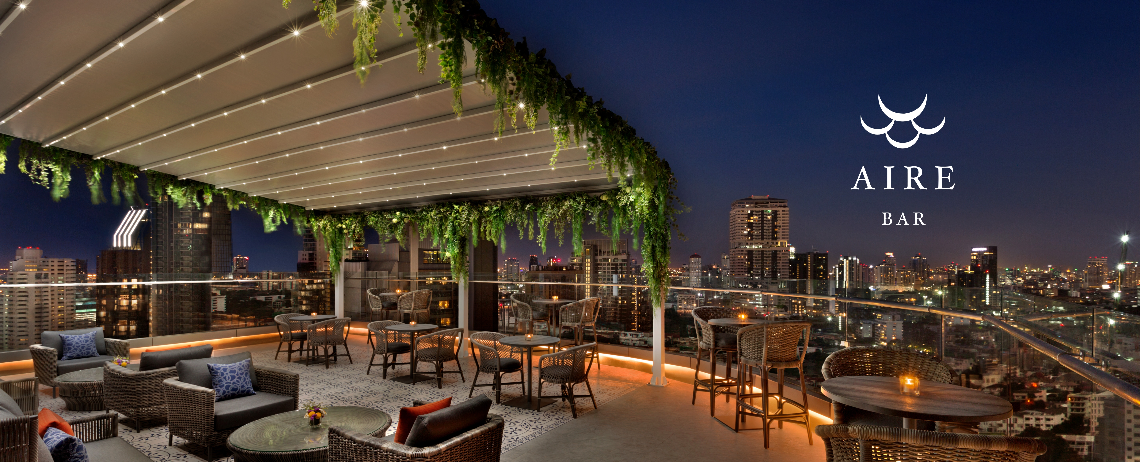 AIRE BAR E-voucher THB 500 Get THB 700
E-voucher THB 700
Food & Beverage only
Sales Closed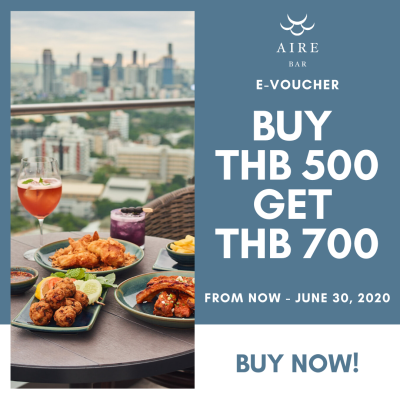 Venue Details
AIRE BAR
22/5 Sukhumvit 24 Alley
Khlong Toei, Bangkok, 10110
AIRE BAR E-voucher THB 500 Get THB 700
Unwide in the casual atmosphere at AIRE BAR, where you can escape from the chaos of Bangkok amidst a 180° view of the dazzling city skyline. AIRE BAR is a place to relax and have fun with friends while enjoying special cocktail creations, delightful snacks and tasty treats with chilled-out tunes. It's a rooftop bar for any occasion.
Open daily from 5 PM - 1 AM 
Snacks menu: https://bit.ly/2A1XRzo
Available from now until August 15, 2020
Valid from October 1, 2020 - April 30, 2021
Explore more about AIRE BAR: 
Visit out website: https://bit.ly/3ggg2ly
Facebook: https://www.facebook.com/airebarbangkok
Instagram: @airebarbangkok 
Official Line: @airebarbangkok 
For reservations & inquiries: Tel: 02 055 1234 or Email: bangkok.place@hyatt.com
TERMS & CONDITIONS: 
- The voucher is valid until April 30, 2021
- The voucher must be printed and presented upon arrival.
- The voucher can be only used to pay for food and beverages at AIRE BAR.
- The voucher is only for one-time use, cannot be exchanged for cash and is non-refundable.
- The voucher cannot be combined with any promotions. 
- This expiration date on this voucher cannot be extended. 
- The voucher cannot be used during Festive Promotions and special events.
- AIRE BAR reserves all rights to amend, change, cancel or terminate any Terms & Conditions of the voucher without notice.
- Advance reservation is required.
- To make a reservation, please contact Tel. 02 055 1234 or email: bangkok.place@hyatt.com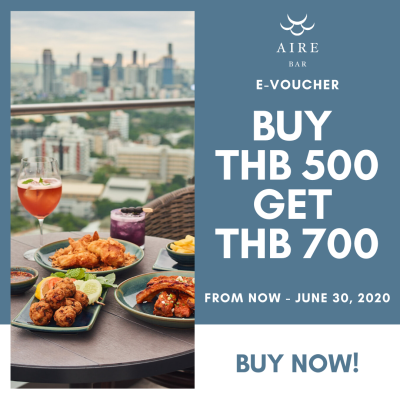 Venue Details
AIRE BAR
22/5 Sukhumvit 24 Alley
Khlong Toei, Bangkok, 10110