2.2 Flash sales 48 hours only
Chinese New Year – Year of the Ox Feast 12th February
Discount from THB 1,942.-net
Sales Closed
60 tickets left
Chinese New Year – Year of the Ox Feast 13th February
Discount from THB 1,942.-net
Sales Closed
99 tickets left
Valentine's Day – Eat Well, Love Much
Discount from THB 1,870.-net
Sales Closed
SO Aromatic Massage (60-min)
Discount from THB 3,200 net for Weekdays (Monday – Friday)
Sales Closed
96 tickets left
SO Aromatic Massage (60-min)
Discount from THB 3,700 net for Weekends (Saturday & Sunday)
Sales Closed
100 tickets left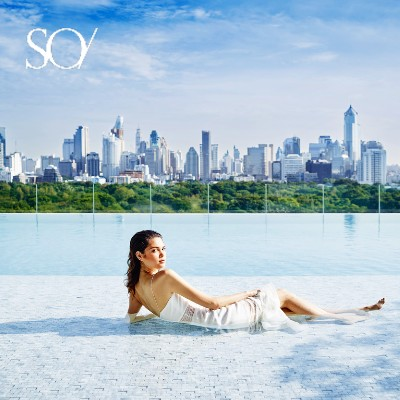 Venue Details
SO/ Bangkok
SO/ Bangkok 2 North Sathorn Road
Bangrak, Bangkok, 10500
2.2 Flash sales 48 hours only
SO/ Bangkok x Megatix  2.2 Flash sales 48 hours only
Valentine's Day – Eat Well, Love Much
Special price             : Baht 1,399.-net 
Full price                   : Baht 1,942.-net
Eat well, love much, and laugh like there is no tomorrow is all that we wish for you and your loved ones this Valentine's Day.
Red Oven is serving up a generous gourmet feast that impresses. Tantalizing highlights include a fresh array of seafood from river prawns, king crabs, manila clams, mussels, French oysters, and so much more.
Gathering everyone around the table, we present your favorite selection of exquisite imported cheeses and cold cuts, beef tenderloin carved with love, king crab ravioli, and foie gras with red berry compote. All deliciously prepared to satisfy you and your cherished ones.
Date: Sunday 14 February 2021
Time: 6 PM – 10:30 PM
Available at Red Oven, 7th Floor of SO/ Bangkok
Terms and Conditions:
•    The price is inclusive of vat and service charged.
•    Price for kids are as follows; 0-5 years-old is free-of-charge , 5-11 years-old is half-price from regular price.
•    The deal can not be used in conjunction with other promotions.
•    The purchased deals are non-refundable.
•    The price is inclusive of tax and service charge.
SO/ Bangkok reserves the right to change or modify the T&C without prior notice.
For more information or table reservation, give us a buzz at   02 624 0000 or drop us an email at H6835-FB4@sofitel.com
Chinese New Year – Year of the Ox Feast
Special price              : Baht 1,299.-net 
Full price                   : Baht 1,870.-net
Red Oven transforms our world cuisine to usher in endless prosperity in the Year of the Ox. A feast of traditionally-prepared Chinese menus awaits a great family gathering.
There is no greater joy than that of sharing. Savor our perfectly-roasted Peking duck, juicy suckling pig, crispy pork belly, and smoky pork Char Siu. Dig into melt-in-your-mouth soya steamed grouper, stir-fried tiger prawns in X.O. sauce, steamed egg custard with scallop, stringy Goy See Mee, and so much more.
The merriment continues with fortune cookies and lucky draws to roll out your affluent journey into the rest of the year.
Date: 12-13 February 2021
Time: 12:00 PM – 3:30 PM
Available at Red Oven, 7th Floor of SO/ Bangkok
Terms and Conditions:
•    The price is for food only and inclusive of vat and service charged.
•    Price for kids are as follows; 5-11 years-old, half-price from regular price; 0-5 years-old, free-of-charge.
•    The deal can not be used in conjunction with other promotions.
•    The purchased deals are non-refundable.
•    SO/ Bangkok reserves the right to change or modify the T&C without prior notice.
For more information or table reservation, give us a buzz at   02 624 0000 or drop us an email at H6835-FB4@sofitel.com
SO Aromatic Massage (60-min)
THB 3,200 net THB 1,300 net 
THB 3,700 net THB 1,800 net
A relaxing oil massage using our signature aromatherapy blended oils combine with soothing and gentle palm movements to ease tensions and stress away. Enjoy our SO Aromatic Massage at the special price of only THB 1,300 net for Weekdays (Monday – Friday) and THB 1,800 net for Weekends (Saturday & Sunday)
Date: Monday – Sunday
From: Daily, 10.00 pm. – 10.00 pm.
At: SO/ SPA, 11th Floor.
Terms and Conditions:
•    Advance reservation is required.
•    Please inform your order number upon making a reservation.
•    This voucher cannot be used in conjunction with any other offer or promotion
•    Cancellation policy and blackout dates apply.
•    The voucher is non-refundable, non-transferrable and cannot be exchanged for cash 
•    The deal is valid for 2 months after the date of purchase.
•    The price is inclusive of tax and service charge.
•    SO/ Bangkok reserves the right to change or modify the T&C without prior notice.
For more information, give us a buzz at 📞 02 624 0000 or drop us an email at H6835-TH2@sofitel.com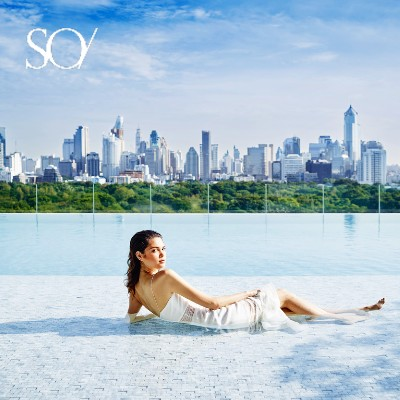 Venue Details
SO/ Bangkok
SO/ Bangkok 2 North Sathorn Road
Bangrak, Bangkok, 10500