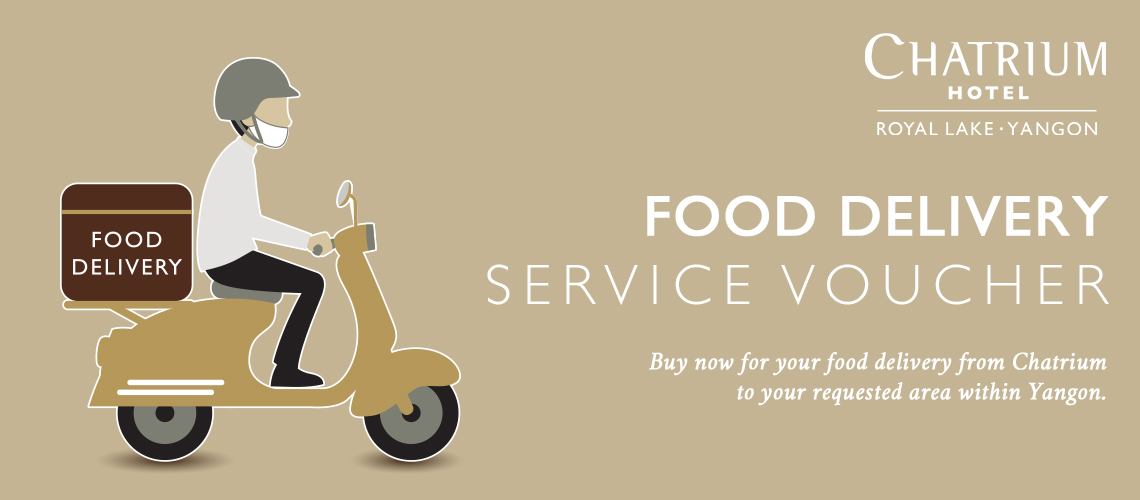 FOOD DELIVERY SERVICES VOUCHER
This event has already taken place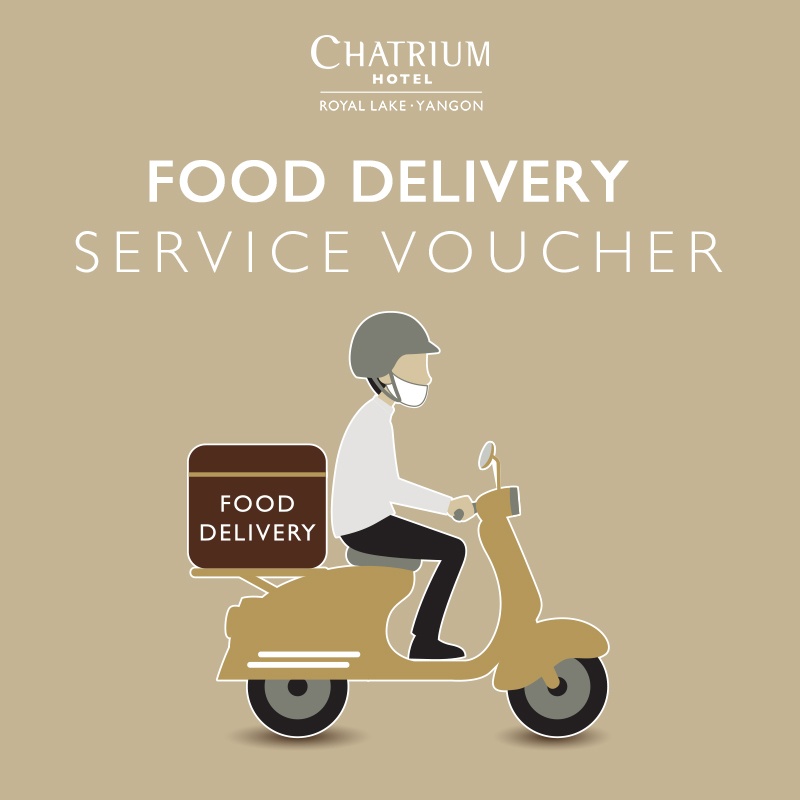 Venue Details
Chatrium Hotel Royal Lake Yangon
40 Nat Mauk St
Yangon, Myanmar, 11211
FOOD DELIVERY SERVICES VOUCHER
Buy now for your food delivery from Chatrium to your requested area within Yangon.  
Validity: From now until 30 June 2022
Priced at only USD 10 per way
What you get:
Food delivery service
24-hour advance reservation required
For delivery order, available every day from 11 am – 6 pm 
Terms and Conditions
The voucher is non-refundable. 
The voucher is one time use only.
The voucher is valid only for delivery transportation services. 
The voucher can be redeemed for Chatrium Delivery Service only for food & beverages orders.
The voucher is required to be presented upon check-in at the restaurant.
The value of the voucher is equivalent to the amount mentioned.
The voucher cannot be exchanged back for cash.
The voucher is valid until 30 June 2022 from the date of purchase.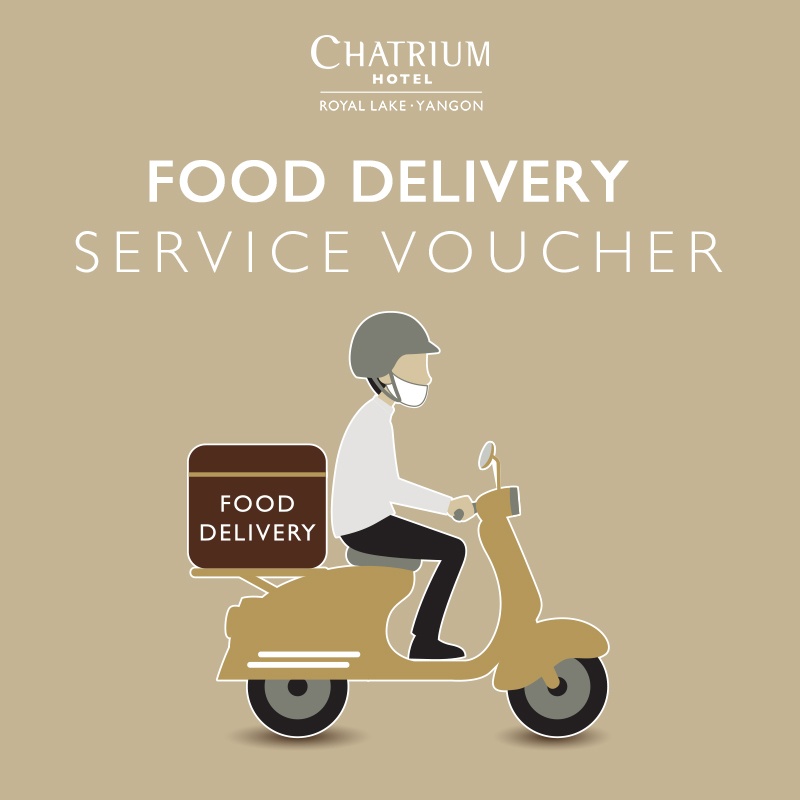 Venue Details
Chatrium Hotel Royal Lake Yangon
40 Nat Mauk St
Yangon, Myanmar, 11211