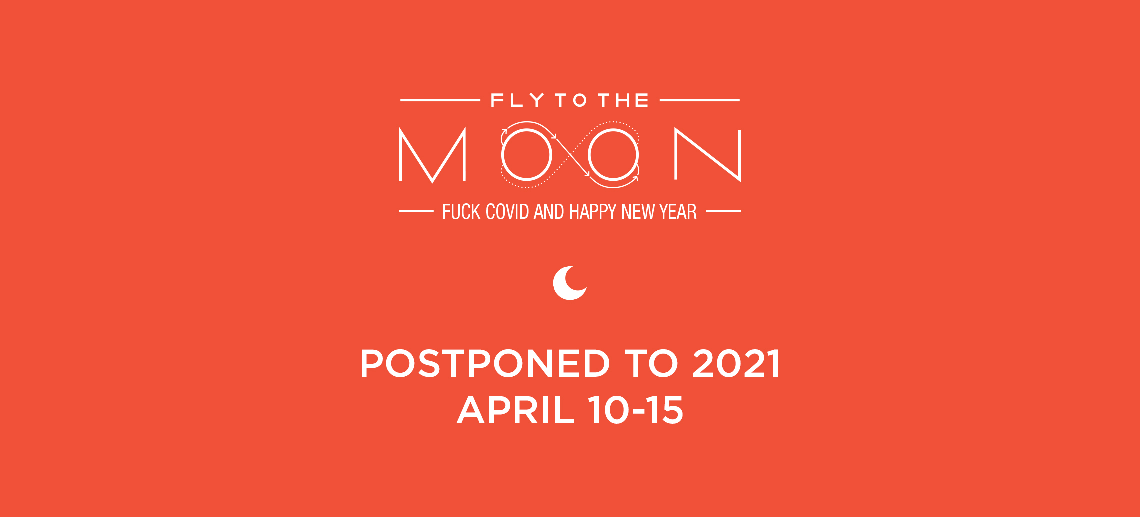 Fly to the Moon - 2021 NYE Festival
21+
04:00pm, Sat 10th Apr 2021
Rookie Ticket
not including the boat party
Sales Closed
Astronaut Full Pass
including the boat party
Sales Closed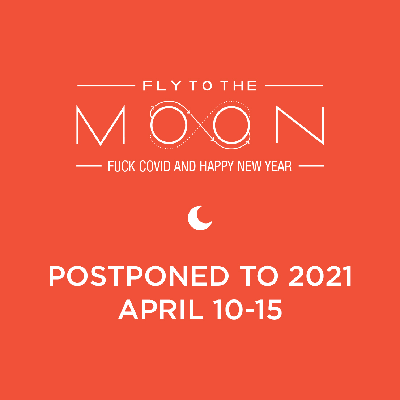 Venue Details
Koh Mak Island
Koh Mak
Koh Kut, Trat, 23120
Fly to the Moon - 2021 NYE Festival
21+
04:00pm, Sat 10th Apr 2021
Postponed to 10th-15th April 2021
Every day a new location on the island + boat party
Trash Hero x Silent Vibes beach cleanup
Funktion One for your pleasure

Putting a tumultuous year behind us is much easier in a paradise setting amongst friends. For those that haven't discovered this hidden paradise yet, the beautiful island of Koh Mak awaits you! 
Embark with us on a magical journey over the course of 5 days with each day set in a different location. From bar resorts to hideaways, from beach parties to boat parties, we've got you covered for a full lineup of Thailand's talented record selectors.
Apart from the musical festivities there will be opportunities for you to get in touch with your body and still the mind with breath. We have yoga and meditation workshops with a stunning sea view to boot. For the more adventurous ones amongst you the island provides an array of options, such as Thai boxing, kayaking, cycling,  frisbee golf, jewellery workshops and cooking classes.
We are a music festival and everyone comes here to have a good time. But we see it as our responsibility to question all our actions and make them, even if through modest steps, more beneficial for nature & island locals. Koh Mak holds us as a mother holds her children, so paying respect to the environment is natural to us and we would very much appreciate the same consideration from you. Please help us to keep the island clean and be mindful about your waste.
2020 has flung many challenges that we have tried our best to overcome; the future has never seemed so uncertain. What we can do is appreciate what we have in the now. We can free ourselves through music and dance, give back, create deeper connections and fly to the moon 💖
------------------------------------------------------------------------------------------------------------------------------------------------------------------------------------------------------------------
 
PROGRAM
For full program click HERE
GETTING TO KOH MAK

Public minivan or bus from Ekkamai Bus Terminal to Trat (Laem Ngop Pier).
More info on public transport here: https://explorekohchang.com/.../how-to-get.../minibus-bus/


Private car or minivan. You can book a car for around 3,000 THB or a minivan for 4,500 THB. Call the numbers below to book your ride:
097-237-1381 - Nalong Minivans
092-024-8918 - Nalong Minivans


From Laem Ngop Pier (Trat) to Koh Mak you will need to take a speedboat. Please note Lomprayah (Koh Tao) or Boonsiri are not running to Koh Mak at the moment. Usually you can just arrive at the pier and book your boat ticket. However, we recommend to book the speedboat before your trip to make sure you have a seat. You can call the numbers below:
+66 8-7802-7575 Leelawadee Speedboats
+66 6-2703-1664 Panan Speedboats
+66 9-2669-4946 SeaTales Speedboats
+66 9-0394-9986 M Thai Marine Speedboats
See the schedule here:
https://kohkoodferries.com/speedboats-to-koh-mak/...

In case you don't make it on the speedboat there is one big slow boat going back and forth once every day:
11:00 - to Koh Mak (3h ride)
07:00 - to Laem Ngop Pier (3h ride)
ACCOMMODATION
Our Accommodation options are sold out. However, there are still options available. Have a look on booking sites such as booking, agoda etc. as well as airbnb. 
ACTIVITIES
Check out a full summary about all activities that we offer over HERE 


MORE INFORMATION
On our website you can find out more about how to get to the island and what to expect on Koh Mak:
https://www.flytothemoon.space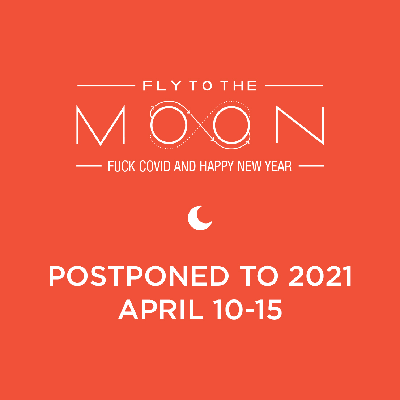 Venue Details
Koh Mak Island
Koh Mak
Koh Kut, Trat, 23120