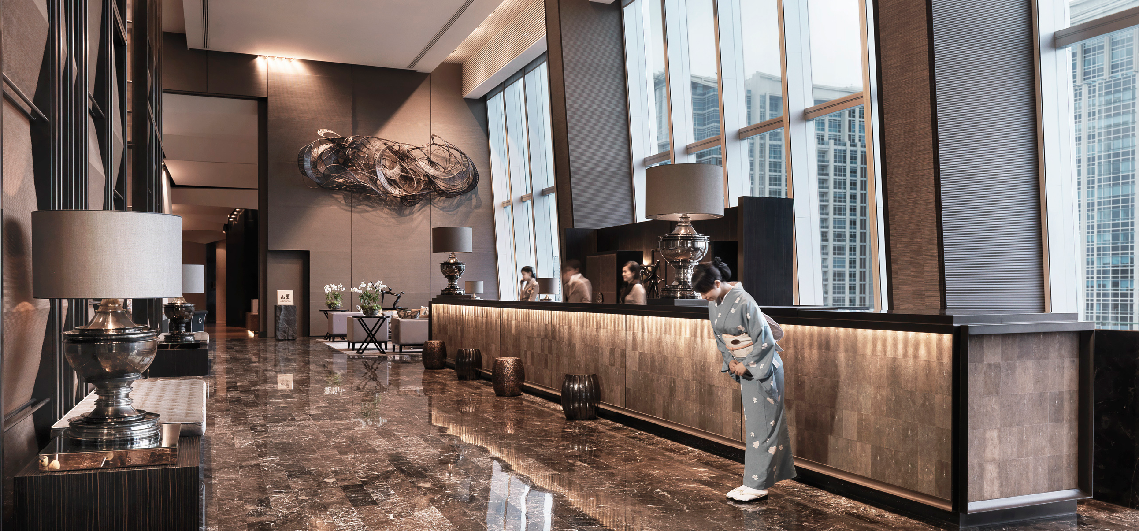 FUROSHIKI MOONCAKES | THE OKURA PRESTIGE BANGKOK
This event has already taken place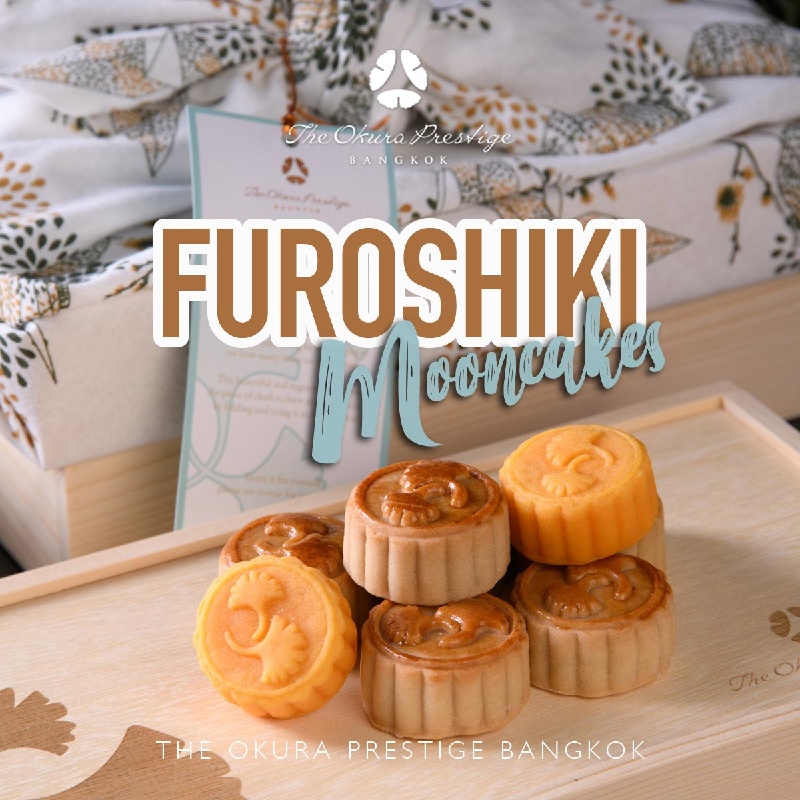 Venue Details
The Okura Prestige Bangkok
The Okura Prestige Bangkok
57 Wireless Road, Bangkok, 10330
FUROSHIKI MOONCAKES | THE OKURA PRESTIGE BANGKOK
Validity period :  13 August - 21 September 2021
Price:  Baht 1111 per box of 8 pieces wrapped in Furoshiki  
Special offer : Purchase 10 boxes of mooncake, receive one complimentary box of mooncake
Celebrate the Mid-Autumn Festival with traditional tasty mooncakes, which in the Chinese culture symbolize togetherness. Whether given to friends and colleagues as seasonal gifts or to family members as tokens of love, these sweet delights presented in beautifully designed environmentally sustainable bento-style wooden boxes wrapped in brightly printed reusable Japanese Furoshiki cotton cloth are sure to please. 
BOX of JAPANESE SEASONAL EXPERIENCE
8 Pieces of Baked mooncake with 2 pieces of flavours below ;
Spring season:  Sakura Flavour
Summer season : Lavender Flavour
Autumn season : Orange Flavour
Winter season: Sweet Potato (with Egg Yolk)
BOX of CLASSIC GOURMET MONTHONG
8 Pieces of Monthong Durian with Egg Yolk baked mooncake
BOX of CLASSIC GOURMET CUSTARD
8 Pieces of Homemade Custard baked mooncake
Terms & Conditions :
• Mooncake can be picked up at La Pâtisserie is located on the ground floor, Park Ventures Ecoplex, from today until 21 September 2021.
• Advance order and notice are required at least 72 hours prior to the pick-up date, by contacting 0 2687 9000  or email [email protected]
• Valid order confirmation must be presented upon a redemption at the hotel.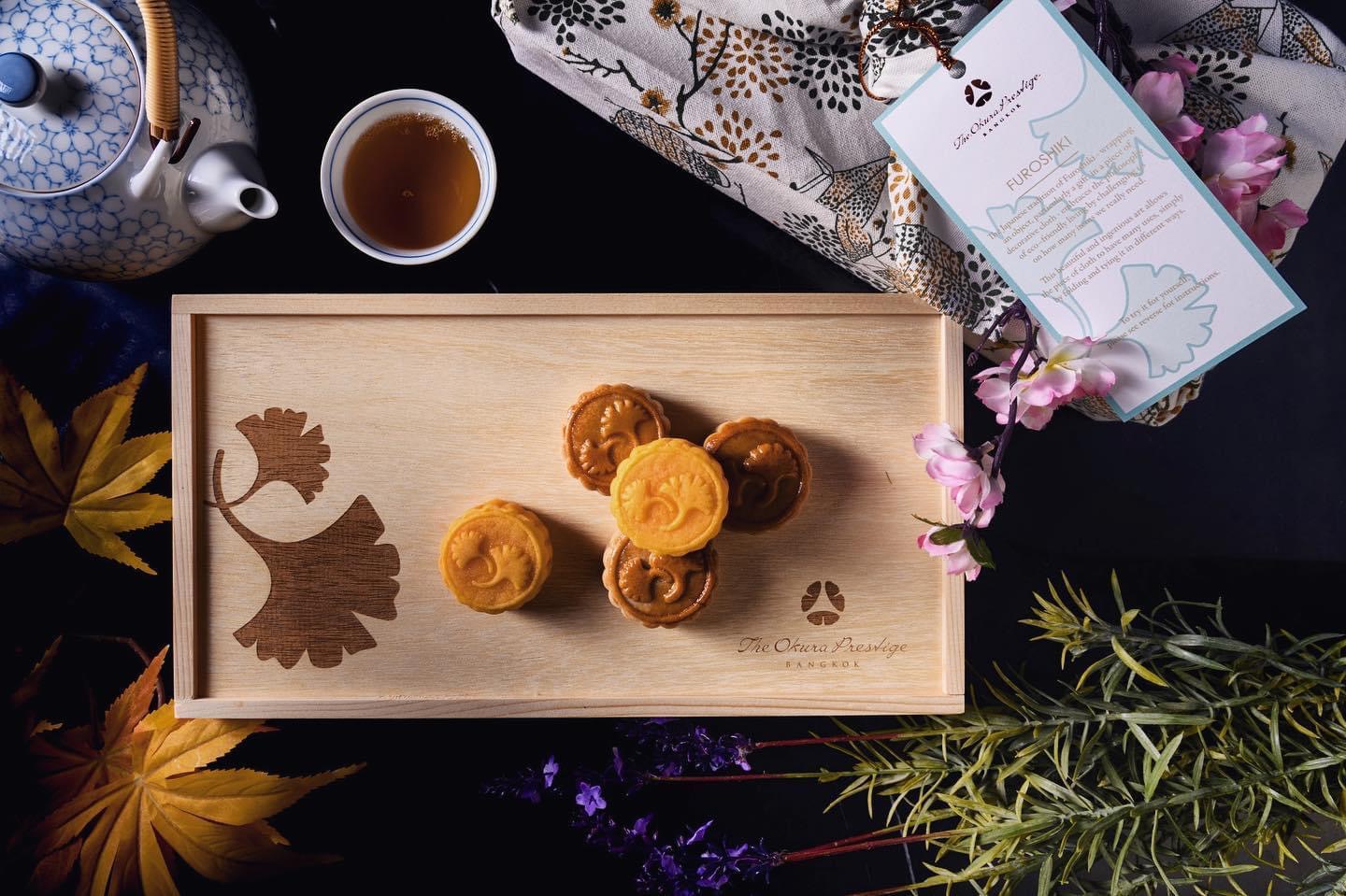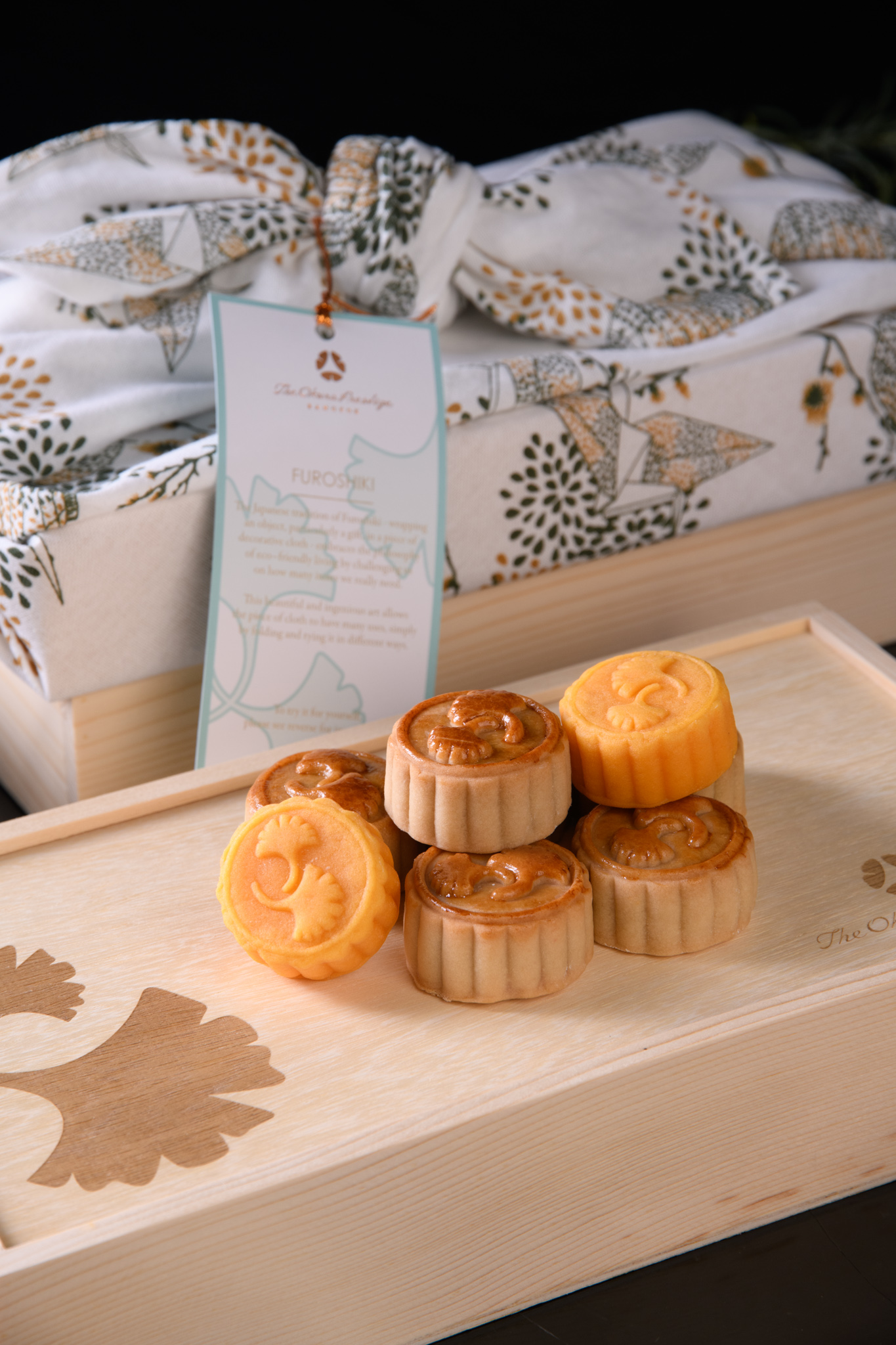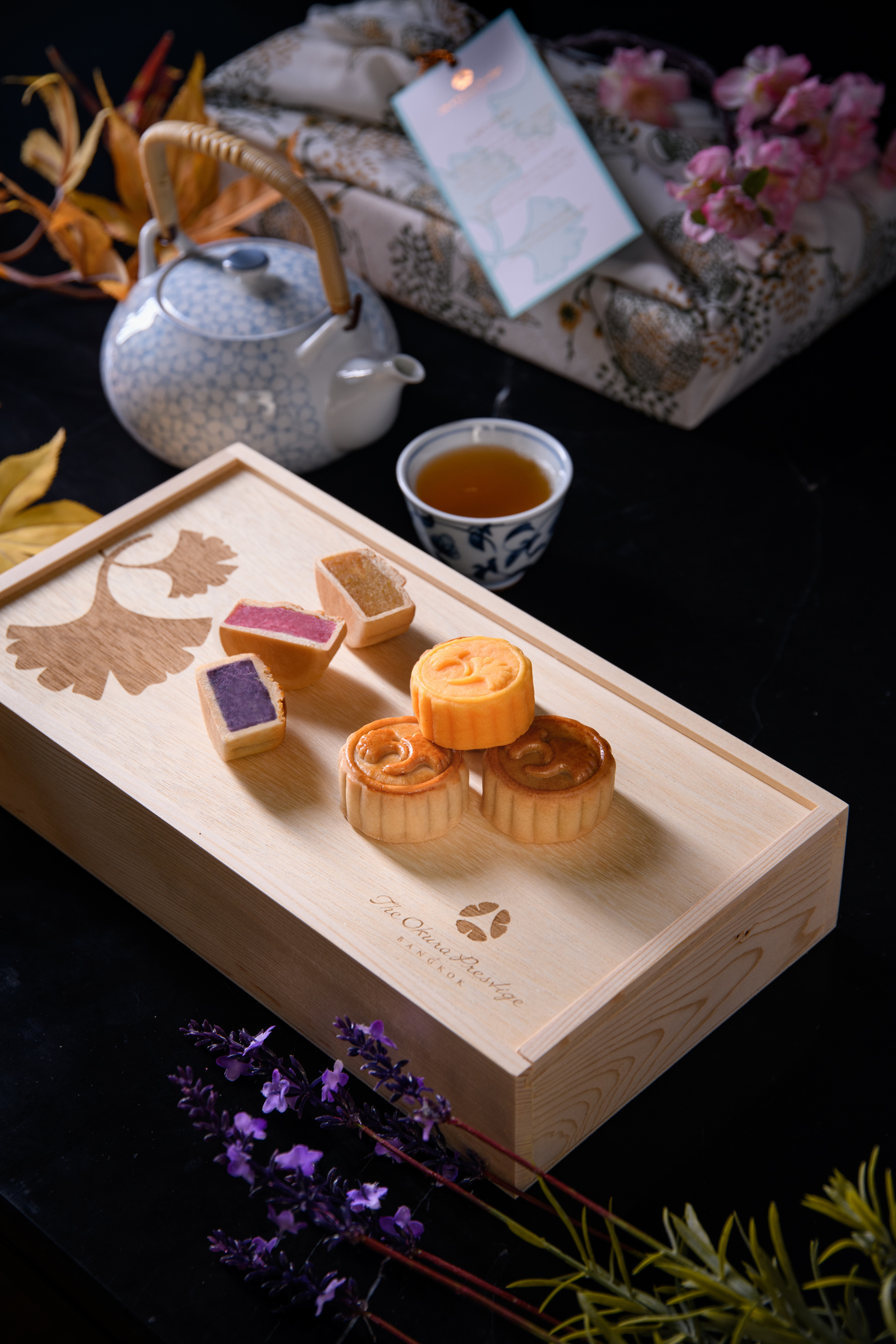 ----------------------------------------------------------------------------------------------------------------
GENERAL TERMS & CONDITIONS FOR MEGATIX VOUCHER 
•    This offer is non-redeemable for cash and cannot be used in conjunction with other offers, special event or during festive.
•    This offer is valid for one-time use only, cannot be split for future visits and must be presented e-voucher upon arrival at the hotel.
•    This offer is not eligible for One Harmony point and cannot combine with others membership benefits.
•    Price inclusive of  10% Service charge 7% government tax.
•    The Okura Prestige Bangkok reserves the right to change or modify the terms and conditions without prior notice.
----------------------------------------------------------------------------------------------------------------
HOW TO REDEEM YOUR VOUCHER AFTER PURCHASE ON MEGATIX
Please contact F&B department at [email protected]  or  Tel 0 2687 9000
See more offers at www.okurabangkok.com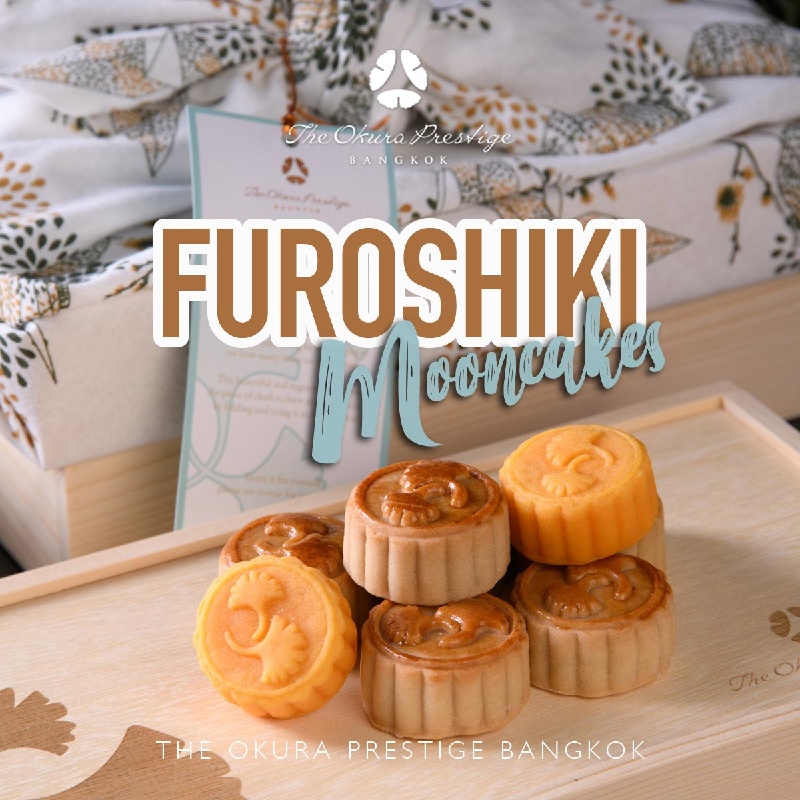 Venue Details
The Okura Prestige Bangkok
The Okura Prestige Bangkok
57 Wireless Road, Bangkok, 10330