Inner Circle Riverside Party
18+
04:00pm, Sat 12th Sep 2020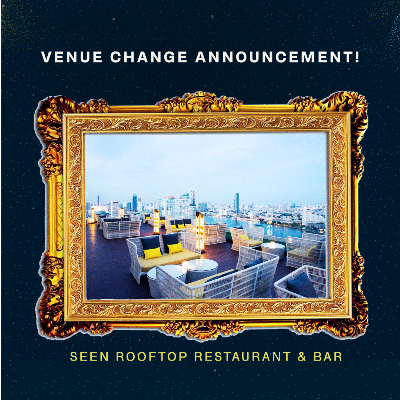 Venue Details
SEEN Restaurant & Bar Bangkok
257 Charoennakorn Road,
Thonburi, Bangkok, 10600
Inner Circle Riverside Party
18+
04:00pm, Sat 12th Sep 2020
Dear Inner Circle Guests, we have been counting down the days until this event and can assure you we are just as excited as you. However, yesterday we received some troubling news.
Due to circumstances beyond our control the venue has decided to cancel with very short notice. As you could imagine it was a complete shock to us. We are truly sorry to be delivering this news so close to event date and understand that this unique venue was one of the main features of this event.
We have not been faced with a situation like this before and the last thing we want to do is cancel the event so we immediately started searching for a suitable replacement. To our surprise and fortune we were very lucky that another venue accepted almost immediately. It is also a stunning location that we feel is a suitable replacement.
The new timings will be from 4pm-12am and for those who want to continue the party, we will still be hosting the after party at Mustache from 8pm-3am. Wear you entry tags to avail FREE entry at MUSTACHE before 12am.
The venue: Seen Restaurant and Bar
Time: 4pm - 12am
Lineup: Same as before.
Dj Sets:
Jules Blons: 4pm-6pm
MDE [My digital enemy]: 6pm-8pm
Boris Rubin: 8pm-10pm
Junesis: 10pm-12am
We will also be selling 50 extra tickets at the door for 1200thb (our original early bird price).
Now, you probably want to know about our refund policy… and yes we will refund you your amount without the tax as mentioned in the T&C at the time of your purchase, within 14 days from the event conclusion.
Please follow these instructions:
1) For those who no longer want to attend the event, please inbox us with your email ID, Bank account, name, ticket type and attach your ticket in the e-mail.
2) For the VIP's joining us, we will refund you the room cost (minus the ticket price).
3) We will refund the differences to those purchased regular tickets; Phase 1, Phase 2, VIP Superior and VIP Deluxe.
*Ticket prices are now 1200thb hence the refunds for those who are attending with a ticket.
Please note we do not have a swimming pool or a VIP zone for the event.
Please carry your ticket in either print or on your phone as we will scan at entry.
We sincerely apologize for the inconvenience caused but we have no choice to do this as it itsn't in our control. We hope you appreciate the measures we've taken and sincerely hoping you continue following us as we many more events planned for the future.
Thank you
InncerCircle Team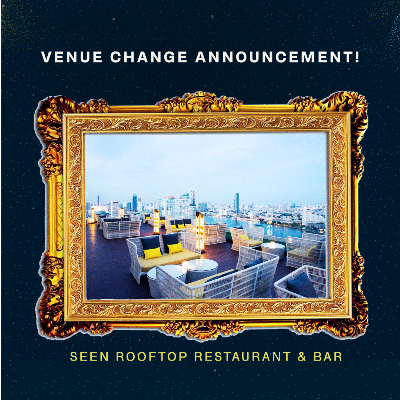 Venue Details
SEEN Restaurant & Bar Bangkok
257 Charoennakorn Road,
Thonburi, Bangkok, 10600