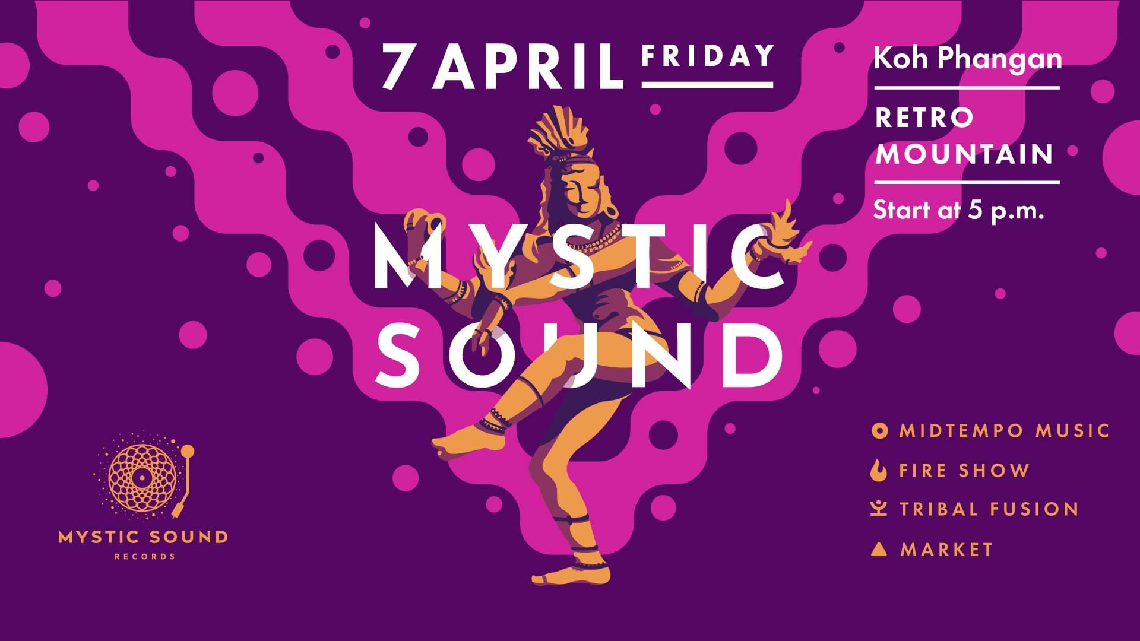 Mystic Sound on Koh Phangan @ Retro Mountain
05:00pm, Fri 7th Apr 2023 - 11:45pm, Fri 7th Apr
This event has already taken place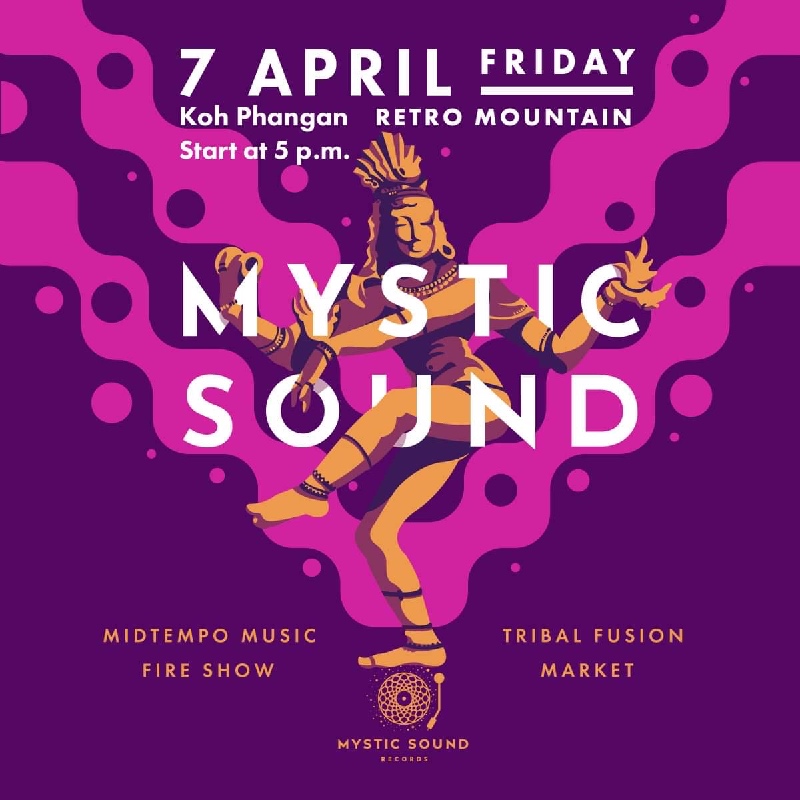 Venue Details
Retro Mountain Jungle Club Phangan
39/11
Ban Tai, Koh Phangan, 84280
Mystic Sound on Koh Phangan @ Retro Mountain
05:00pm, Fri 7th Apr 2023 - 11:45pm, Fri 7th Apr 2023
Friday 7 April - Mystic Sound at Retro Mountain, Koh Phangan 🌴
Experience the first-ever Mystic Sound party on Koh Phangan! After nine years of delivering quality events that have delighted fans in Moscow and Goa, we're thrilled to bring our magical atmosphere to one of the island's best locations - Retro Mountain, with its incredible panoramic view of the island 
Join us on Friday, April 7th to celebrate the label's 9 birthday and enjoy a wonderful evening filled with beautiful music, amazing shows and performances, as well as an art gallery and market
We invite you to become part of a new experience on Koh Phangan. Join the tribe and let's create unforgettable memories together!
🎶 Music 🎶 #midtempo #psybass #psychill #progressive
MAIIA (Mystic Sound Records) 
OSMAN GAYATREE (Blue Hour Sounds)
AYAVI (Kandoo Music)
SANDESH (Maharetta Records)
BIONIC (Mudra Music)
MIKE AKIDA (Free Earth Festival) 
🔥 Dance shows and performances 🔥
Yantra show - Tatiana Fox
Lena More
Aksinia
La Fee Shanti
+many more
🎪 Art-market 🎪
Looni Art 
Zachem Brand 
Leon Kaan
Alien. Primitive 
+many more
If you wish to take part in the market or art-gallery - send us a message 
🎫 Entry 🎫
Free till 7 p.m.
300 bht till 9 p.m.
500 bht after 9 p.m.
📅 07.04.2023
🏡 Retro Mountain Jungle Club, Baan Tai, Koh Phangan, Thailand https://goo.gl/maps/97NBedFQzetZzsKJ7  
⏰ From 5 p.m. till late 
🎶 PsyChill, PsyBass, Midtempo
#mysticsoundparty #mysticsoundphangan #mysticsound  

~~~~~~~~~~~~~~~

Mystic Sound - впервые на Пангане! 9 лет мы радуем поклонников качественными событиями в Москве и Гоа, и теперь мы счастливы наполнить нашей волшебной атмосферой одну из лучших локаций острова с потрясающим панорамным видом на остров - Retro Mountain!
Присоединяйтесь к нам в пятницу, 7 апреля, чтобы отпраздновать 9й день рождения лейбла и насладиться прекрасным вечером, наполненным красивой музыкой, удивительными шоу и перформансами, а также арт-галереей и ярмаркой эксклюзивных вещиц
Если вы желаете принять участие в маркете или арт-галерее - напишите нам
🎫 Вход🎫
Бесплатно до 19:00
300 бат до 21:00
500 батт после 21:00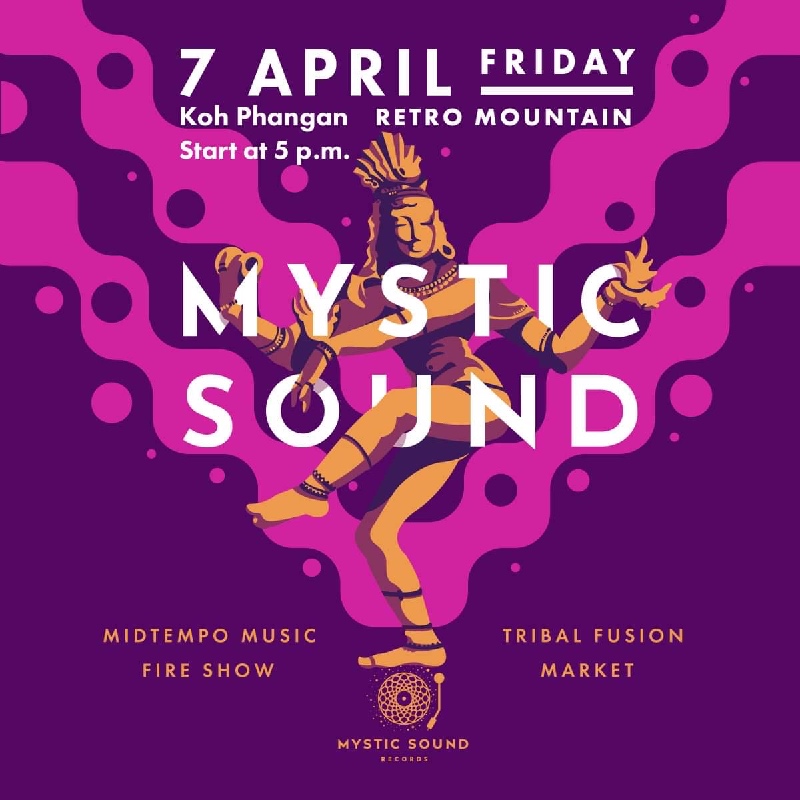 Venue Details
Retro Mountain Jungle Club Phangan
39/11
Ban Tai, Koh Phangan, 84280