Essence Dinner Set Menu
Book table for 4 and receive a bottle of wine
Sales Closed
Heritage Set Menu
Book table for 4 and receive a bottle of wine
Sales Closed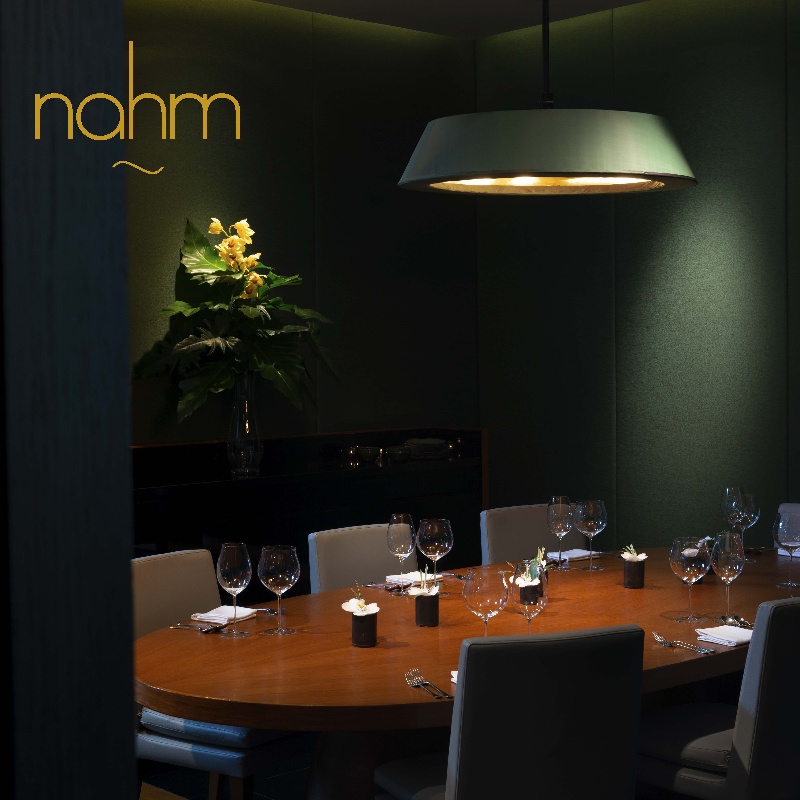 Venue Details
nahm
COMO Metropolitan Bangkok
Bangkok, Thailand, 10120
nahm, under the guidance of renowned chef Pim Techamuanvivit, confirmed its place as one of the top restaurants in Asia by gaining a Michelin star for the fourth consecutive year in 2021. For the last five years, the restaurant has also ranked in the top 10 in Asia in the annual San Pellegrino and Acqua Panna lists. nahm was also featured in Condé Nast: The 2021 Gold List for The Best Bars and Restaurants in the World. The food is a modern take on traditional Thai fare, with strong, fresh flavours, balancing hot and cold, sweet and salty.
 
Celebrate Thai traditional New Year with relish authentic Thai cuisine with your friends and family. 
Book table for 4 and receive a bottle of wine. Applicable for set dinner booking only.

ห้องอาหารน้ำ ภายใต้การนำของเชฟมือรางวัลอย่างเชฟพิม เตชะมวลไววิทย์ ได้รับการยอมรับว่าเป็นห้องอาหารแถวหน้าของเอเชีย ด้วยดาวมิชลิน 1 ดวง 4 ปีติดต่อกัน (2561-2564) ตลอดเวลา 5 ปีที่ผ่านมา น้ำได้รับการจัดอันดับให้อยู่ใน 10 อันดับของห้องอาหารยอดเยี่ยมแห่งเอเชีย จาก Asia's 50 Best Restaurants ที่สนับสนุนโดยซานเปลเลกรีโน และอัคควา พันนา น้ำยังได้รับเลือกให้ติดอันดับใน Condé Nast: The 2021 Gold List for The Best Bars and Restaurants in the World ห้องอาหารน้ำ ให้ความสำคัญกับสัมผัส และรสชาติที่จัดจ้านของอาหารไทยแท้ ๆ ในเมนูทุกจาน ไม่ว่าจะเป็นอาหารคาวหรือหวาน ประเภทเนื้อ และอาหารทะเล
ร่วมเฉลิมฉลองวันปีใหม่ไทยด้วยอาหารไทยต้นตำรับ กับเพื่อนหรือครอบครัวของคุณ พร้อมรับไวน์ 1 ขวดฟรี เมื่อจองโต๊ะตั้งแต่ 4 คน ขึ้นไป สามารถใช้ได้กับการจองชุดอาหารค่ำเท่านั้น
Please scan the QR code to access to the menu
Essence Dinner Set Menu                                   
Heritage Dinner Set Menu
OPENING HOURS:
Dinner | Daily from 6.30pm – 10.15pm 
Terms and conditions:
•    Vouchers are valid from now to 30 June 2021
•    Vouchers are pre-paid at the time of booking and non-refundable 
•    Vouchers are inclusive of 10% service charge and 7% government tax
•    Vouchers cannot be combined with other discount or promotions and not applicable for groups 
•    Advance reservation is recommended, please contact 02 6253388 or nahm.met.bkk@comohotels.com 
•    Presence of the voucher is required upon redemption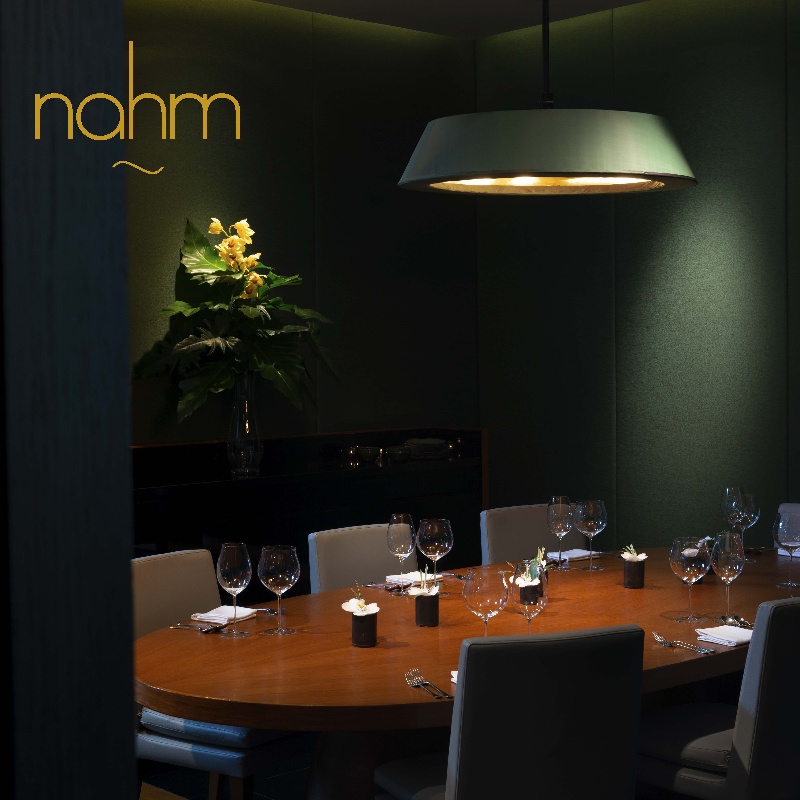 Venue Details
nahm
COMO Metropolitan Bangkok
Bangkok, Thailand, 10120