NEW YEAR'S LATE & LAZY LUNCH
01:00pm, Wed 1st Jan 2020
Ticket for Child (Aged 7-11 yrs)
Including soft drinks and juices
Sales Closed
Ticket for Adult
Including welcome cocktail
Sales Closed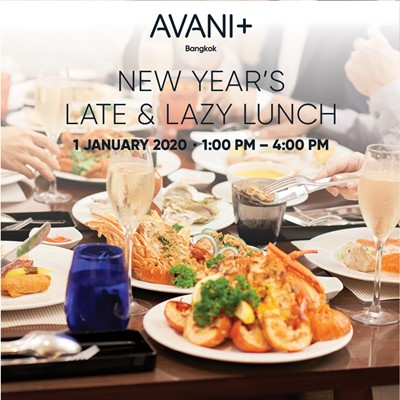 Venue Details
Skyline Restaurant
257 Charoennakorn Road,
Thonburi, Bangkok, 10600
NEW YEAR'S LATE & LAZY LUNCH
01:00pm, Wed 1st Jan 2020
Waking up late isn't a problem, with a full buffet spreak waiting for you throughout the afternoon. Recharge with a cocktail, then dig in. Enjoy world favourites, from sushi and salad to pizza and noodles.
Skyline Restaurant, 11th floor
1 January 2020
From 1:00 pm - 4:00 pm
THB 850 net per person including welcom drink
THB 425 net per child (aged 7 - 11) including soft drinks and juices
Prices are inclusive of government tax and 10% service charge
For more information, please call +66 (0) 2431 9100 Ext. 2420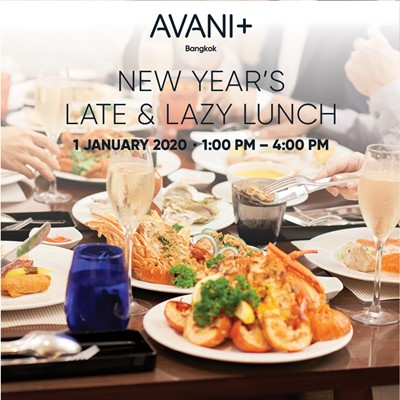 Venue Details
Skyline Restaurant
257 Charoennakorn Road,
Thonburi, Bangkok, 10600