PAÑPURI ORGANIC SPA at Park Hyatt Bangkok | September Exclusive Offers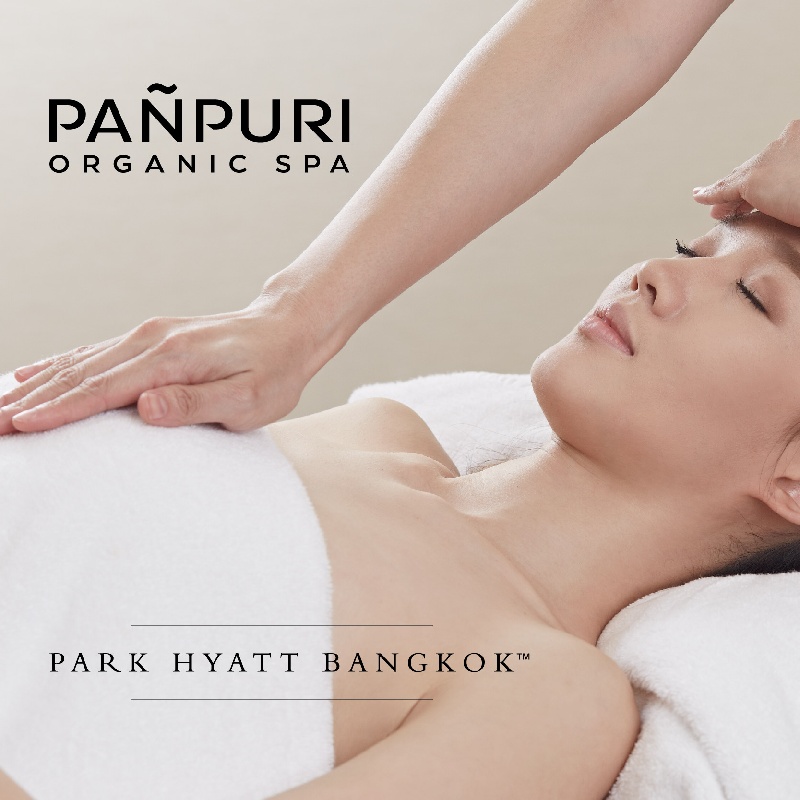 Venue Details
PAÑPURI ORGANIC SPA at Park Hyatt Bangkok
88 (Central Embassy)
Lumpini, Pathumwan, 10330
PAÑPURI ORGANIC SPA at Park Hyatt Bangkok | September Exclusive Offers
Limited time offers between September 1 - 30, 2021
Deep Relaxation Foot Massage (60 min) THB 990 (From THB 3,413)
Deep Relaxation Foot Massage (90 min) THB 1,390 (From THB 5,061)
Reflexology is based on the belief that the body contains constantly flowing energy or "chi" which unites with reflex points in the feet. Using our unique blend of organic lemongrass signature massage oil and a combination of thumb and finger massage techniques, this treatment draws out stress from the soles of your feet, stimulating blood circulation and unblocking the energy flow to reinvigorate the body into a deeply relaxed state.
Signature Soothe Foot Massage (105 min) THB 1,890 (From THB 6,474)
Knead away stress and anxiety through the soles of your feet by stimulating the flow of energy or "chi" in your body using a combination of Thai stretching techniques, Swedish massage therapy and foot reflexology with a Thai herbal compress massage. Every step of this treatment will target the bad energy that may be blocking your holistic well-being and unwind the body to reduce tension and muscular fatigue, leaving you feeling rejuvenated.
Package included:
•    Foot Soak + Foot Scrub (15 min)
•    Foot Massage with Thai Herbal Compress (90 min)
As You Like It Personalized Massage (90 min) THB 1,990 (From THB 5,414)
This massage may be customized according to one's needs and preferences:
• Choice of Relaxing Massage, Deep Tissue Massage or Thai Aromatic Oil Massage
• Choice of Organic Massage Oils
• A focus on specific body areas as preferred or required

Herbal Healing Thai Herbal Compress and Hot Oil Treatment (90 min) THB 2,490 (From THB 5,650)
Open the energy pathways and relieve tired muscles with a skillful combination of tension-relieving
techniques. Slip into inner calm while muscle stress is melted away using a warm Thai herbal
compress. A full Thai aroma body massage employing long kneading strokes and acupressure is
complemented with aromatherapy using PAÑPURI's organic massage oil.

Absolute Well-being Reviver Massage (60 min) with Super Scrub Skin Purifier (30 min) THB 2,900 (From THB 6,082)
Harness the soothing effects of the organic lemongrass signature massage oil with this massage treatment that applies a combination of Thai massage and Lomi-Lomi, which works gently yet deeply into the muscles. Follow it with an exfoliation ritual that combines essential oils and organic scrubs to purify, cleanse and replenish the skin.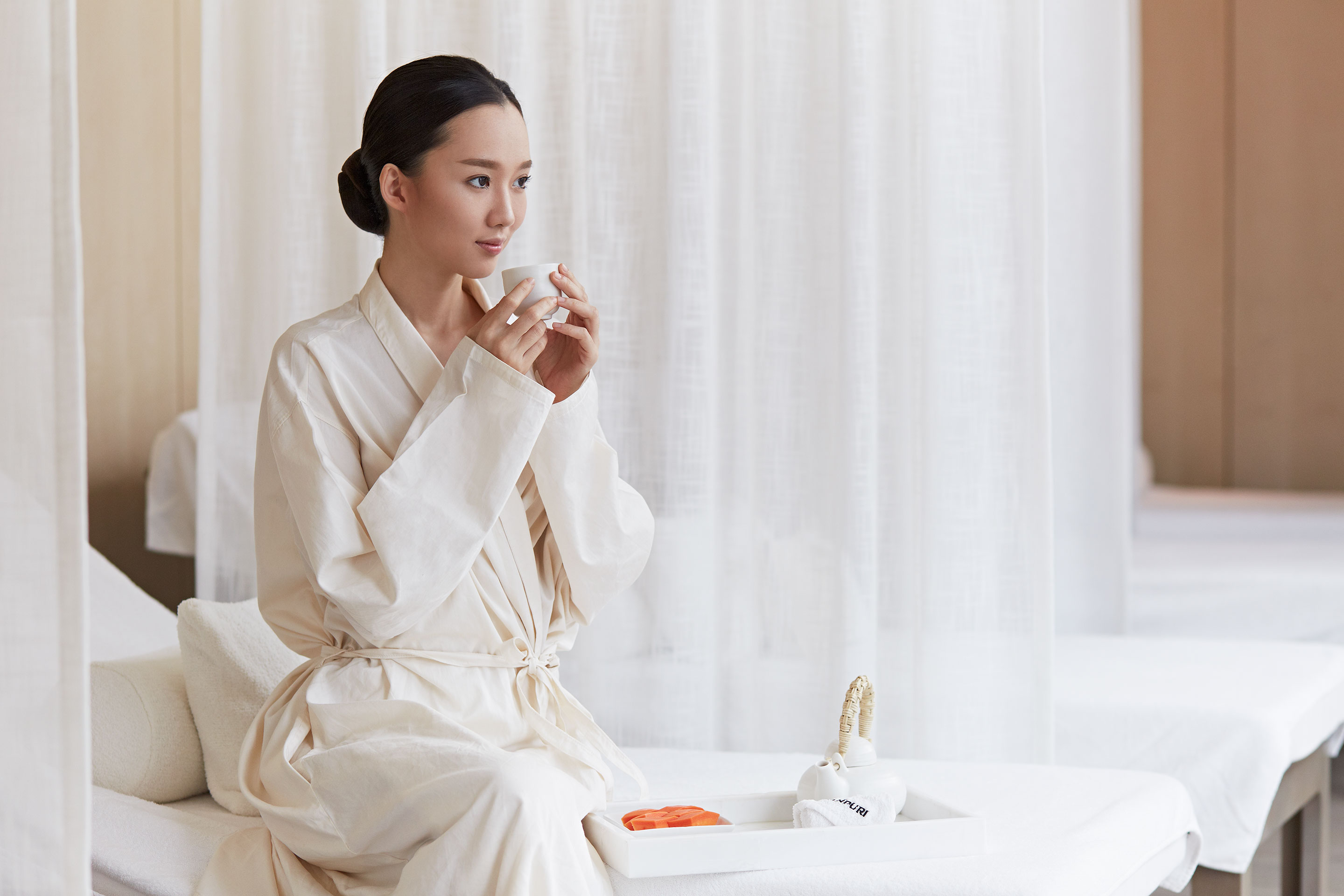 ข้อตกลงและเงื่อนไข:
1. E-vouchers มีอายุการใช้งานสิ้นสุดวันที่ 31 มีนาคม 2565, ยกเว้น e-vouchers ประเภท foot massage มีอายุสิ้นสุดวันที่ 31 ธันวาคม  2564
2. E-vouchers สามารถใช้ได้เฉพาะที่ สาขา PAÑPURI ORGANIC SPA at Park Hyatt Bangkok เท่านั้น 
3. ลูกค้าต้องแสดง e-vouchers แก่เจ้าหน้าที่ก่อนใช้บริการ
4. กรุณาสำรองการใช้บริการล่วงหน้าอย่างน้อย 24 ชั่วโมง สำหรับการเข้าใช้บริการทรีตเมนท์สปา โทร. 02-012-1234 ต่อ 1150 หรืออีเมล์ panpuri.parkhyatt@panpuri.com
5. ไม่สามารถใช้ e-vouchers ร่วมกับโปรแกรมส่วนลดอื่น ๆ หรือโปรโมชั่นของขวัญพิเศษได้
6. E-vouchers ไม่สามารถยกเลิก, ไม่สามารถแลกเปลี่ยน และไม่สามารถคืนเงินได้
7. ขอสงวนสิทธิ์การเข้าใช้บริการระหว่างวันที่ 24 ธันวาคม ถึง 2 มกราคม 
8. ราคาดังกล่าวรวมค่าบริการ 10% และภาษีมูลค่าเพิ่ม 7% แล้ว
Terms & Conditions:
1. E-Vouchers are valid until March 31, 2022, excluding e-vouchers for Foot Massage which expire December 31, 2021.
2. E-vouchers can only be used at PAÑPURI ORGANIC SPA at Park Hyatt Bangkok.
3. Customer must present e-voucher(s) to the staff to use the service.
4. Advanced reservations of at least 24 hours are required for spa treatments. Please call 02-012-1234 ext. 1150 or email panpuri.parkhyatt@panpuri.com
5. E-vouchers are not applicable with other promotions and/or special discounts.
6. E-vouchers are non-cancellable, non-exchangeable and non-refundable.
7. Blackout dates are applicable between December 24 - January 2.
8. Rates includes 10% service charge and 7% VAT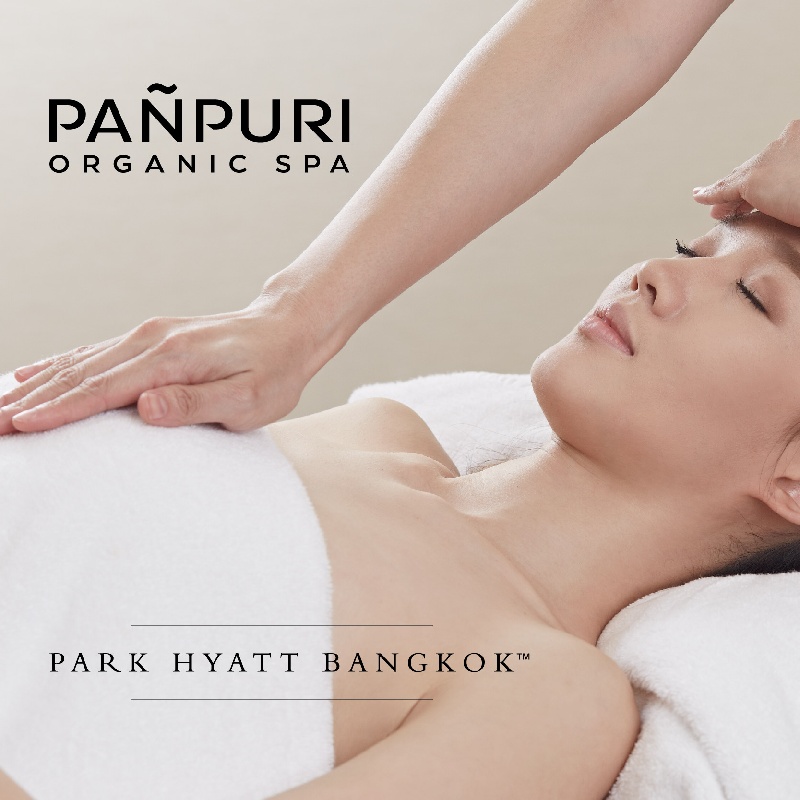 Venue Details
PAÑPURI ORGANIC SPA at Park Hyatt Bangkok
88 (Central Embassy)
Lumpini, Pathumwan, 10330