PAÑPURI WELLNESS | New Year New You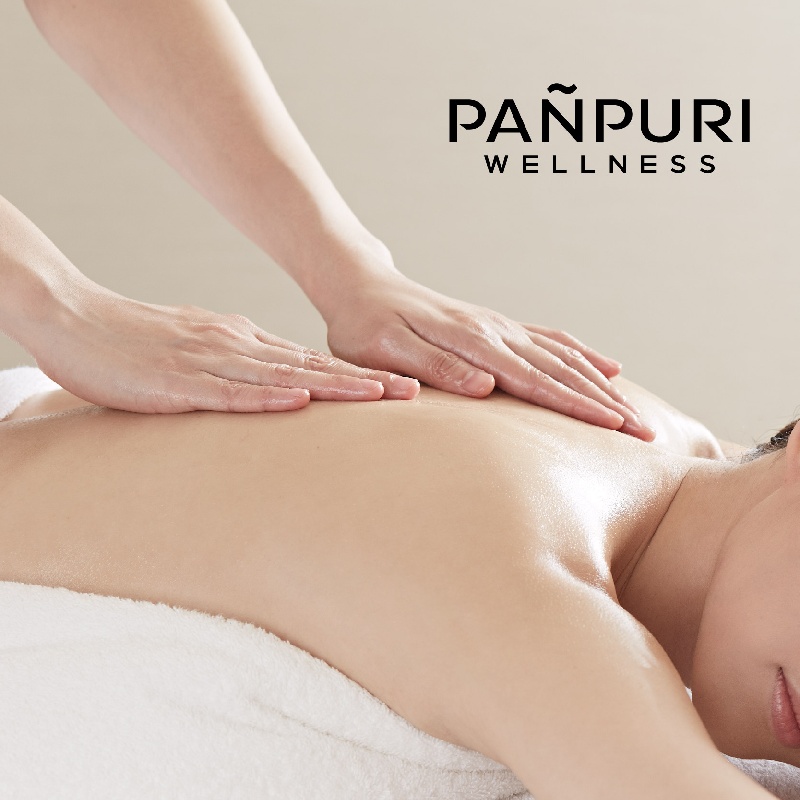 Venue Details
PAÑPURI WELLNESS (Gaysorn Tower)
Ratchadamri
Pathumwan, Bangkok, 10330
PAÑPURI WELLNESS | New Year New You
Limited time offers between January 6 - 20, 2022
Onsen Plus Akasuri Body Scrub
Was THB 1,700 Now THB 1,250
A refreshing combination. Head to the Akasuri room after spending time at the onsen. Feel extra relaxed while your skin is looking healthy, soft and toned.

Immunity-Boosting Body Massage (90 min)
Was THB 3,800 Now THB 2,500
Stimulate the body and boost the immune system with this expertly designed treatment by our wellness therapists that incorporate Swedish massage techniques and the age-old wisdom of acupressure points. The addition of Manual Lymphatic Drainage Massage techniques focus on the lymphatic circulation system and drive toxins out from the body, encouraging total serenity of the body.

De-Stress Deep Tissue Massage (60 min) free Body Polish (45 min)
Was THB 4,000 Now THB 2,600
Using a combination of Thai and Balinese techniques with organic lavender massage oil, this deep tissue massage combines powerful kneading strokes and invigorating hand movements to stimulate blood circulation and increase muscle flexibility. After, experience an exfoliation ritual that purifies the body with organic scrubs, leaving the skin feeling cleansed and replenished.

Clean Detox Herbal Compress Massage (90 min)
Was THB 4,500 Now THB 3,500
Open the energy pathways and relieve tired muscles with this skillful combination of tension-relieving techniques. Slip into oblivion while muscle stress melts away under a warm Herbal Body Compress. A full Thai aroma body massage employing long kneading strokes and acupressure, particularly on the legs, lower back, neck and shoulders, is made more detoxifying with an organic rose massage oil.

ข้อตกลงและเงื่อนไข: 
1. E-vouchers มีอายุการใช้งานสิ้นสุดวันที่ 19 กรกฎาคม 2565
2. E-vouchers สามารถใช้ได้เฉพาะที่ สาขา PAÑPURI WELLNESS เท่านั้น 
3. ลูกค้าต้องแสดง e-vouchers แก่เจ้าหน้าที่ก่อนใช้บริการ
4. กรุณาสำรองการใช้บริการล่วงหน้าอย่างน้อย 24 ชั่วโมง สำหรับการเข้าใช้บริการทรีตเมนท์สปา หรือบริการ Akasuri Body Scrub สำรองการใช้บริการได้ที่ โทร. 02-253-8899 หรืออีเมล panpuriwellness@panpuri.com 
5. ไม่สามารถใช้ e-vouchers ร่วมกับโปรแกรมส่วนลดอื่น ๆ หรือโปรโมชั่นของขวัญพิเศษได้
6. E-vouchers ไม่สามารถยกเลิก, ไม่สามารถแลกเปลี่ยน และไม่สามารถคืนเงินได้
7. ขอสงวนสิทธิ์การเข้าใช้บริการระหว่างวันที่ 24 ธันวาคม ถึง 2 มกราคม
8. แสดงผลยืนยันการฉีดวัคซีนแล้ว 2 เข็มจากแอปพลิเคชันหรือเอกสารรับรอง หรือ แสดงผลตรวจ ATK ภายใน 72 ชั่วโมง* 
*หากท่านใดไม่มีข้อมูลข้างต้นปัญญ์ปุริขอสงวนสิทธิ์ในการเข้ารับบริการ
Terms & Conditions: 
1. E-Vouchers are valid until July 19, 2022.
2. E-vouchers can only be used at PAÑPURI WELLNESS. 
3. Customer must present e-voucher(s) to the staff to use the service.
4. Advanced reservations of at least 24 hours are required for spa treatments or Akasuri Body Scrub. Please call 02-253-8899 or email panpuriwellness@panpuri.com 
5. E-vouchers are not applicable with other promotions and/or special discounts.
6. E-vouchers are non-cancellable, non-exchangeable and non-refundable.
7. Blackout dates are applicable between December 24 - January 2.
8. Show confirmation of receiving 2 vaccinations from any official medical application/certificate, or show ATK results within 72 hours* 
*If customers fail to comply to the above conditions, PAÑPURI reserves the right to refuse admission.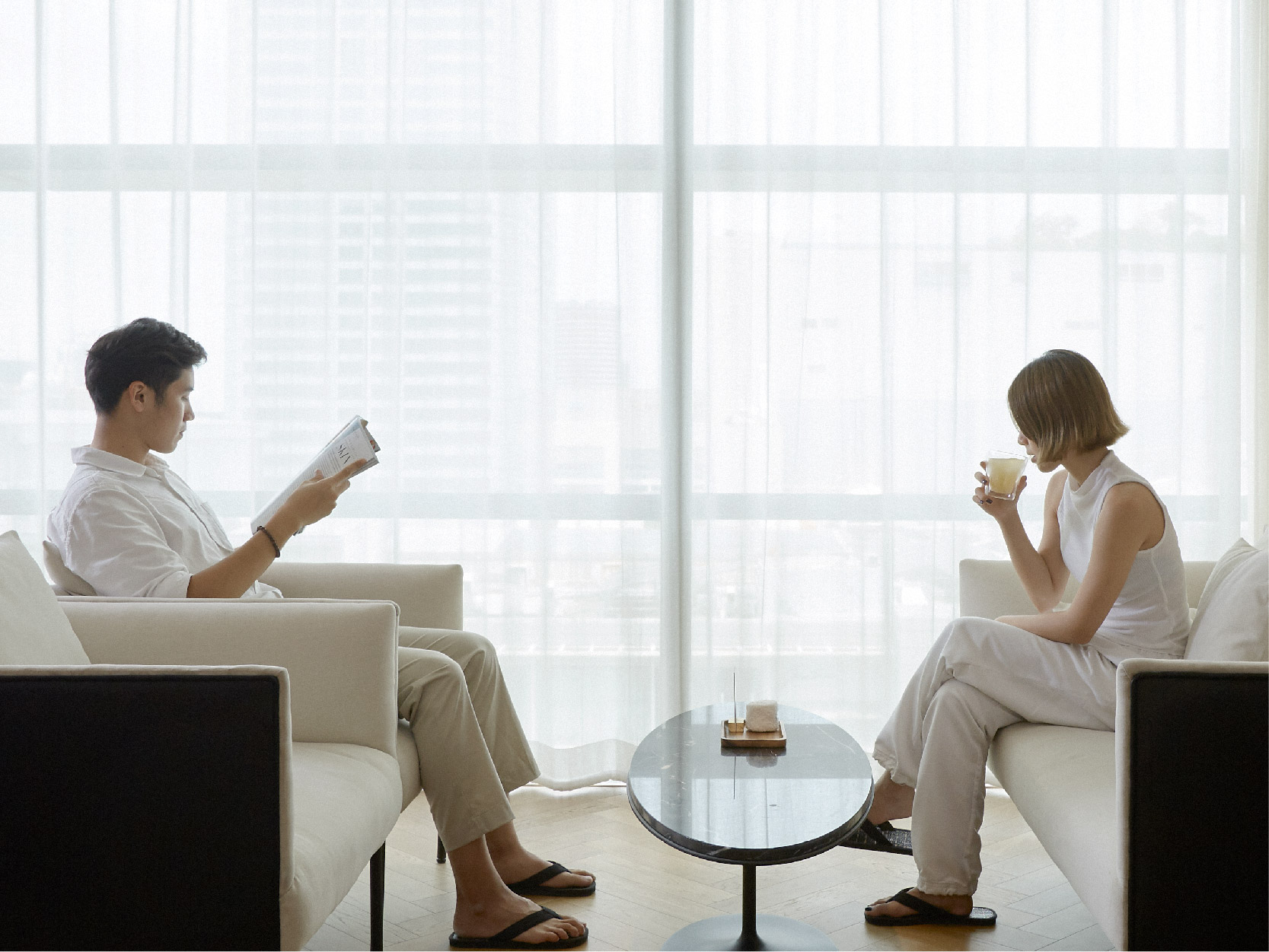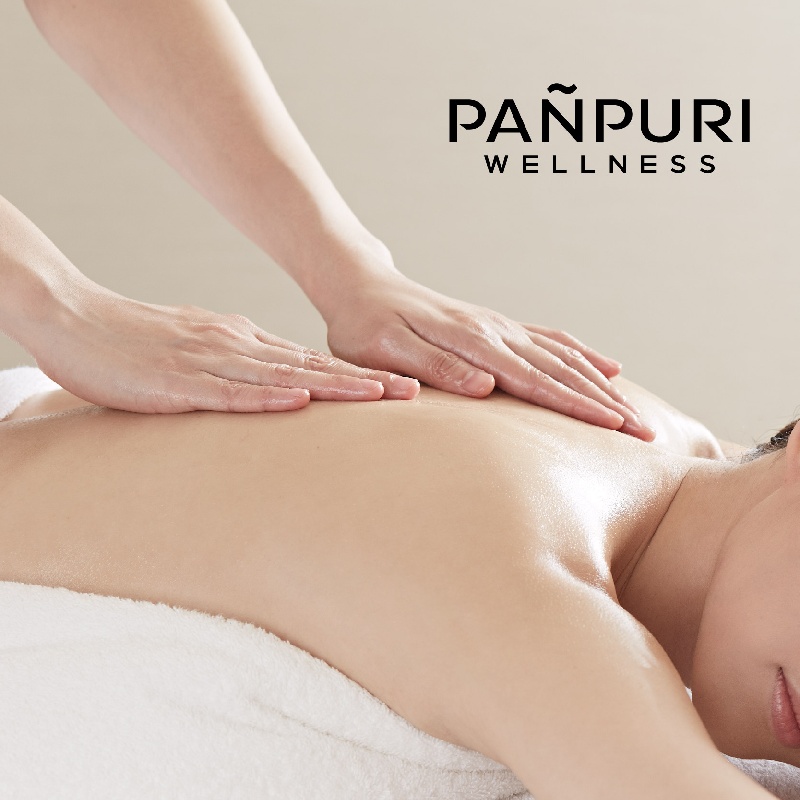 Venue Details
PAÑPURI WELLNESS (Gaysorn Tower)
Ratchadamri
Pathumwan, Bangkok, 10330