Rayong Marriott Resort & Spa - 2022 Campaign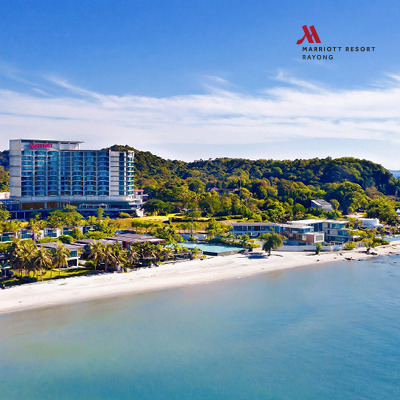 Venue Details
Rayong Marriott Resort and Spa (TH)
99/5 Moo 2, Pae-Klang-Kram Road
Chakpong, Klaeng, Rayong, 21190
Rayong Marriott Resort & Spa - 2022 Campaign
Plan an idyllic getaway to Rayong Marriott Resort & Spa. Situated on the eastern coast of Thailand, our luxury hotel is steps from the pristine sands of Wang Kaew Beach.
Find your respite in spacious accommodations with luxury amenities, comfortable sitting areas, mini-refrigerators, workspace and marble bathrooms with separate showers and soaking tubs.
For a memorable time in Rayong, get up to 35% bonus when you buy this exclusive Gift Certificate.  
THB 1,000 for the value of 1,250 
THB 3,000 for the value of 4,050 

Voucher Validity: Today – 30 June 2022
For more information or advance reservation, please contact mhrs.bkkrr.dutymgr@marriotthotels.com or Tel 038-998000
Terms and conditions:.
- Credit needs to be used per stay cannot be split for future stay.
- Credit cannot be redeem for cash
- The gift certificate will be void at the time of check out.
- Credit cannot be used to pay for package and/or voucher purchase 
- Credit cannot be used in conjunction with other promotions
- Credit cannot be used to guarantee hotel stay
- Credit cannot be used to pay for room charge for group rate stay.
- Credit cannot be used to pay for room charge for special corporate rate stay.
- Credit cannot be used to pay for room charge for wholesale/series rate stay.
- Credit cannot be used to pay for room charge for e-channel rate stay except for reservation made with marriott.com
- Credit cannot be used in conjunction with Club Marriott Promotion
- Reservation is subject to availability
- Rayong Marriott Resort and Spa reserves the right to amend and cancel the gift certificate without advance notice.
- Not applicable for group bookings and catering spend
- Marriott Bonvoy members are able to earn points based on the purchase price of the vouchers, rather than the redemption value. Also, vouchers cannot be redeemed for discounted products or services through Marriott Bonvoy, Club Marriott or any other promotions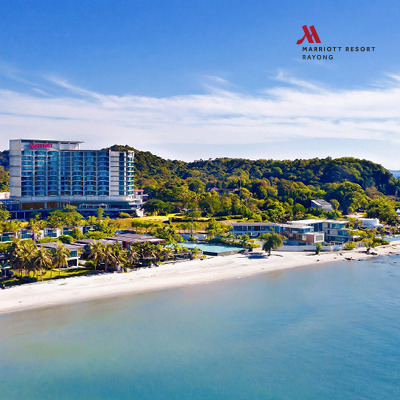 Venue Details
Rayong Marriott Resort and Spa (TH)
99/5 Moo 2, Pae-Klang-Kram Road
Chakpong, Klaeng, Rayong, 21190