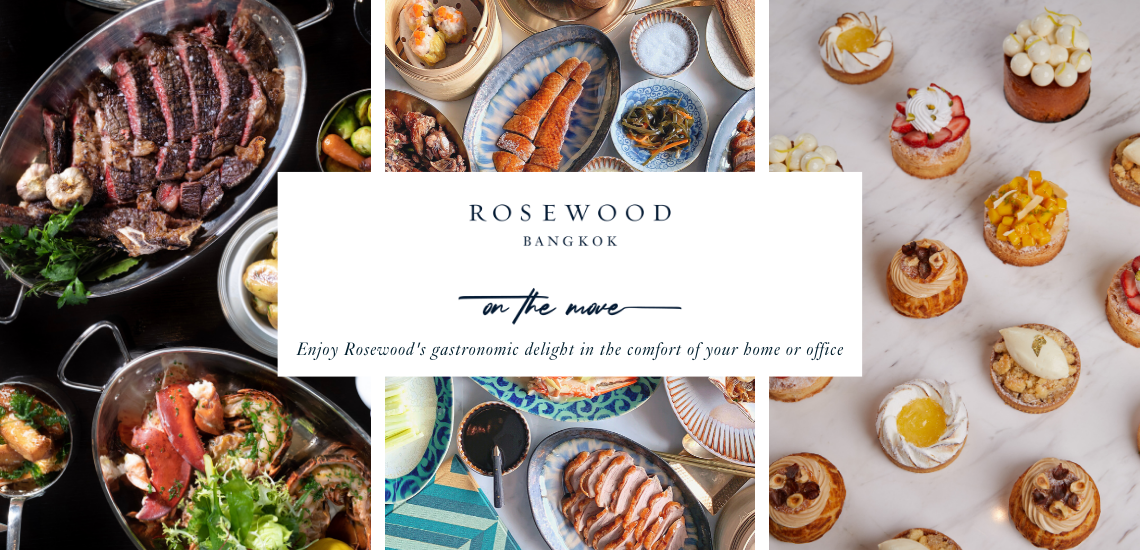 Rosewood Bangkok On The Move
This event has already taken place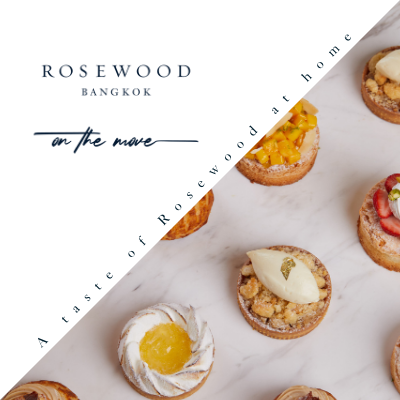 Venue Details
Rosewood Bangkok
Rosewood 1041 38 Phloen Chit Road
Pathum Wan, Bangkok, 10330
Rosewood Bangkok On The Move
With two hour's advance order online or phone, freshly prepared meals can be picked up at Rosewood Bangkok's doors from 11 a.m. to 6 p.m. daily.
For further information or enquiries, please call +66-2-080-0088 or email [email protected].
Terms & Conditions
Vouchers are pre-paid at the time of booking and are non-refundable.
Artisanal pastries creation require 24 hours advance order.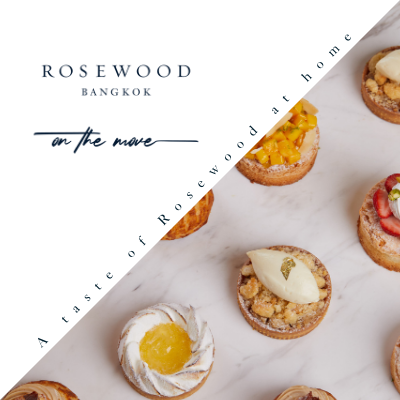 Venue Details
Rosewood Bangkok
Rosewood 1041 38 Phloen Chit Road
Pathum Wan, Bangkok, 10330