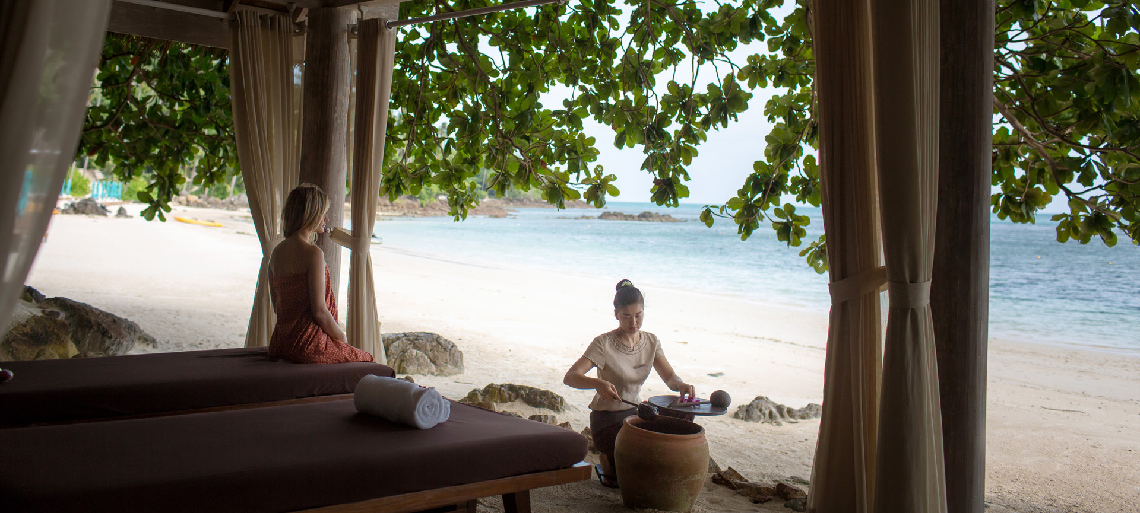 The Secret Garden Spa at Four Seasons Resort Koh Samui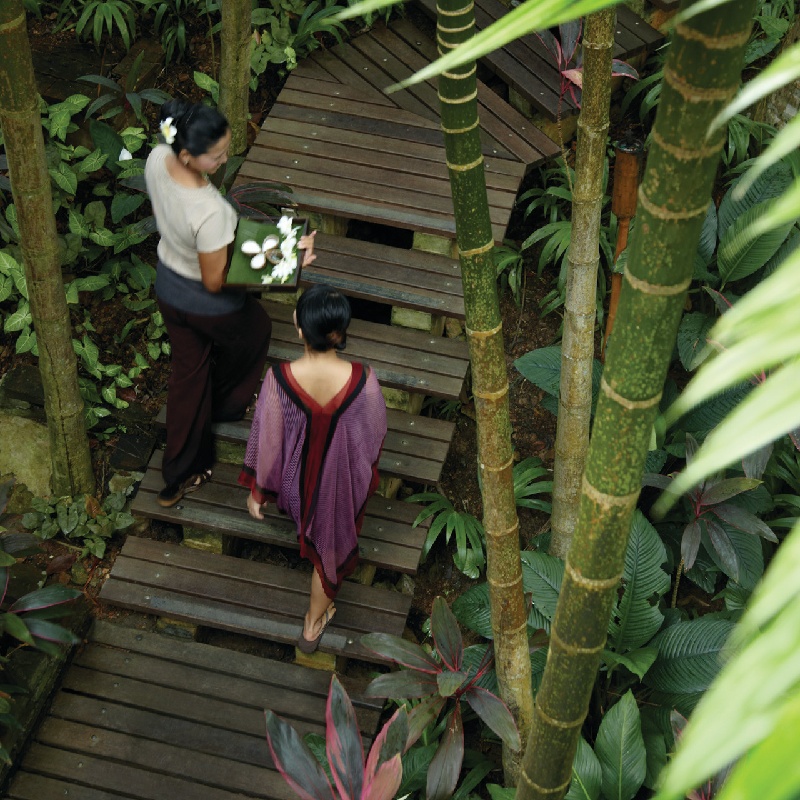 Venue Details
Four Seasons Koh Samui
Four Seasons Koh Samui, 219, Surat Thani 84140
Koh Samui, Surat Thani, 84140
The Secret Garden Spa at Four Seasons Resort Koh Samui
For generations, Thais have plants special herbal gardens: hidden havens of wellness inspired by trusted family remedies. The Secret Garden Spa draws on the wisdom of these ancient traditions. Sheltered from the bustle of busy cities and hectic schedules, it's a sanctuary of purity devoted to healing body and being. Relax with a range of theraputic experiences - available at our hillside tropical setting or at the Secret Beach Spa Sala. 
SECRET GARDEN MASSAGE (90 mins) – Soak in the healing powers of native herbs with this classic Thai massage, made even better with our secret twist. A blend of acupressure and warm compress eases lingering aches and tight muscles, while a full-body oil massage eliminates any remaining stress. Each compress is filled with a unique mix of medicinal plants and spices – tamarind leaves, turmeric, lemongrass and more – sourced from our 'secret garden'. 
COCONUT OIL & JASMINE RICE SCRUB AND MASSAGE (90 mins) – Rejuvenate with a 30-minute body scrub made of locally-sourced coconut oil and jasmine rice, known for its hydrating, nourishing and balancing properties. This exfoliation is followed by a 60-minute massage of your choice from our spa menu.
THAI FUSION MASSAGE (60 mins) – Traditional Thai techniques of acupressure and stretching are combined with a relaxing herbal oil massage to ease strains and tension. Choose from a range of home-blended oils suited to your wellness need – whether it is to energize, detoxify or relax.  
Terms & Conditions
◆ Advance reservation is required.
◆ Valid at Four Seasons Resort Koh Samui only.
◆ Can be used only once and must be presented upon arrival.
◆ Not valid in conjunction with any other promotions or discounts.
◆ Non-refundable/exchangeable for cash and must not be resold.
◆ Four Seasons Resort Koh Samui cannot re-issue voucher in case of loss.
◆ Conditions of use may be modified at any time at the sole discretion of Four Seasons Resort Koh Samui.
Voucher is valid till 15/12/2021
To make a reservation, please contact Four Seasons Resort Koh Samui
Telephone: +66 77 243 000 E-mail: spa.kohsamui@fourseasons.com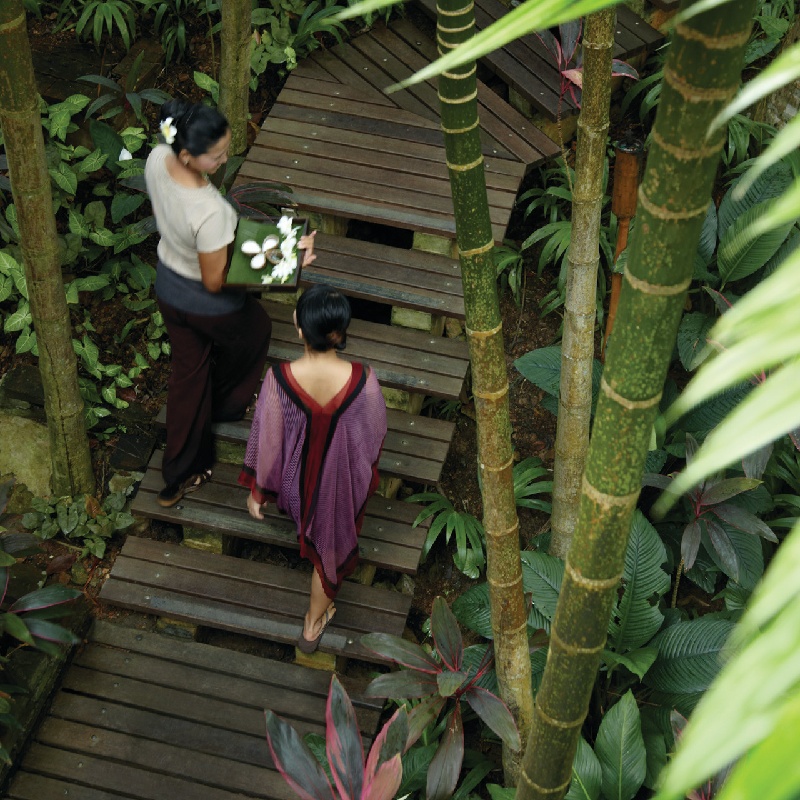 Venue Details
Four Seasons Koh Samui
Four Seasons Koh Samui, 219, Surat Thani 84140
Koh Samui, Surat Thani, 84140