SPECIAL OFFERS | WELCOME TO STOCK.ROOM | KIMPTON MAA-LAI BANGKOK
This event has already taken place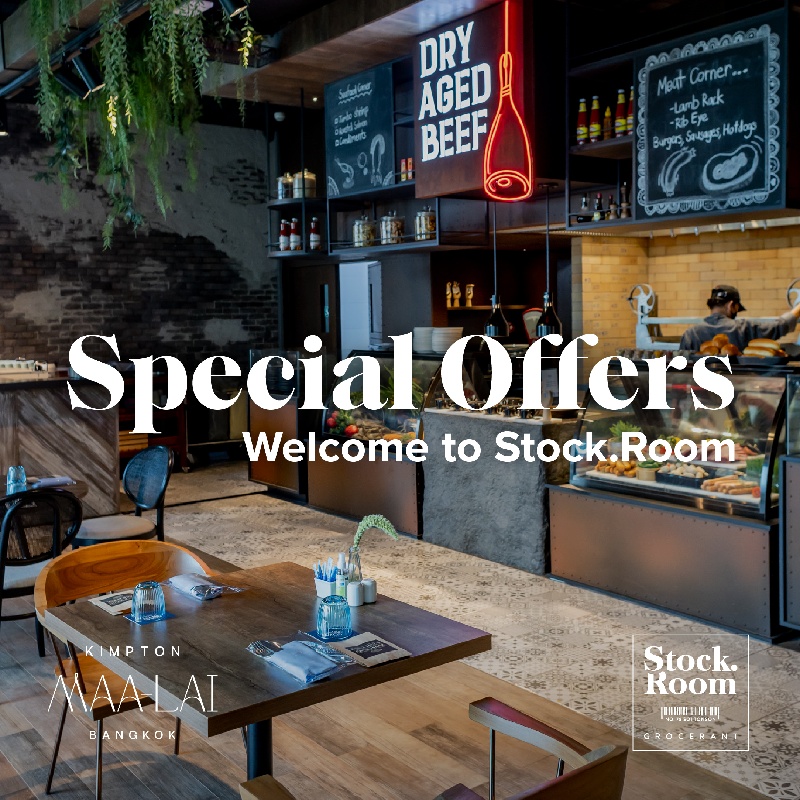 Venue Details
KIMPTON MAA-LAI BANGKOK
78 SOI TONSON
PATHUMWAN, BANGKOK, 10330
SPECIAL OFFERS | WELCOME TO STOCK.ROOM | KIMPTON MAA-LAI BANGKOK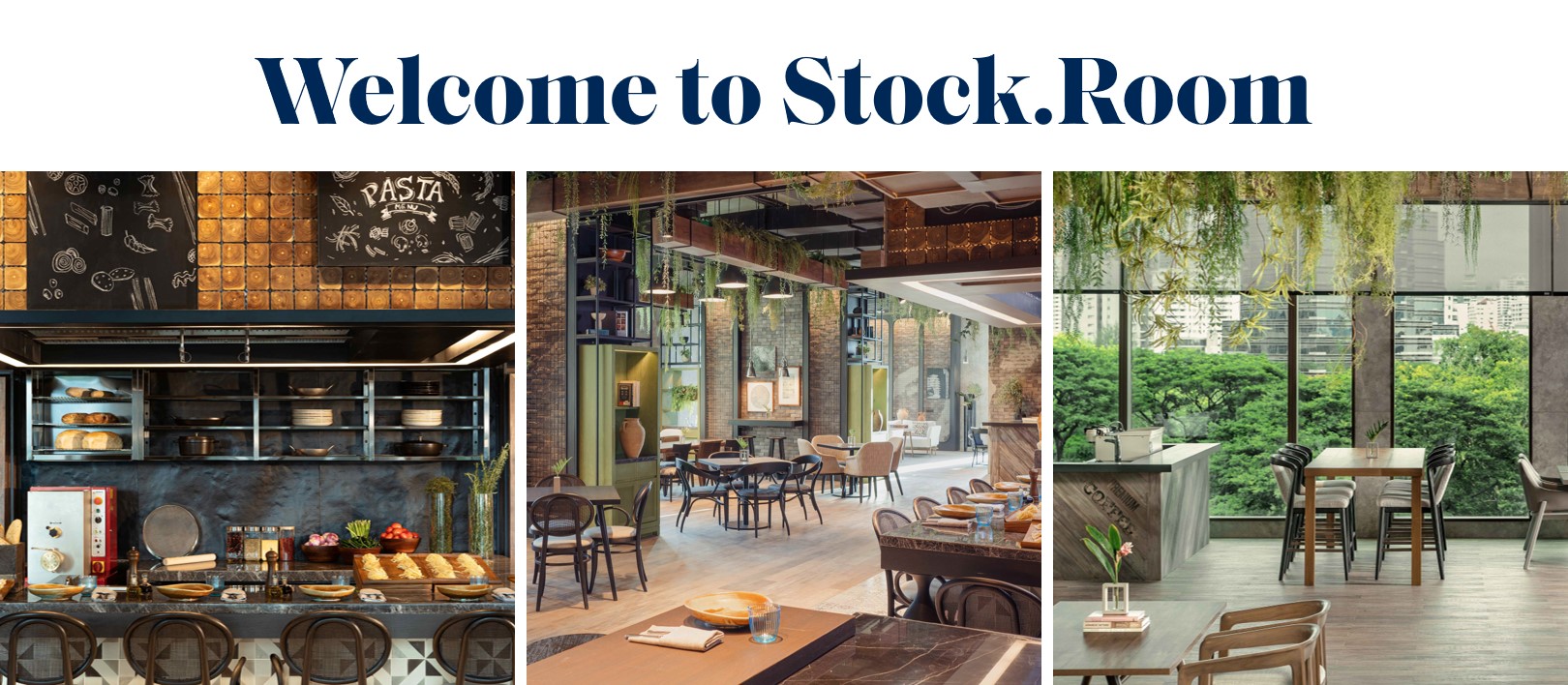 คิมป์ตัน มาลัย กรุงเทพฯ เปิดตัว "STOCK.ROOM" GROCERANT
กับบรรยากาศไม่เหมือนใคร ที่นำเอา ห้องอาหาร และ โกรเซอรี่ มารวมไว้เป็นหนึ่งเดียวกัน

Stock.Room ขอต้อนรับทุกท่านด้วยโปรโมชั่นพิเศษ
เซตเมนูอาหาร 3 คอร์ส รวมเครื่องดื่มซอฟท์ดริ้ง ชา กาแฟ ราคาเพียง 850 บาทสุทธิ ต่อท่าน
สามารถเลือกได้ระหว่าง Western set menu หรือ Asian set menu

พิเศษ! แถมฟรี 1 ใบ เมื่อซื้อ 3 ใบ

สามารถใช้บริการได้ตั้งแต่วันนี้ ถึง 30 เมษายน 2565

มื้อกลางวัน ให้บริการตั้งแต่ วันจันทร์ – วันเสาร์ เวลา 11:30 – 14:30 น.
มื้อค่ำ ให้บริการทุกวัน เวลา 17:30 – 22:30 น.
ที่ห้องอาหาร Stock.Room เท่านั้น
* * * * * *
"STOCK.ROOM" GROCERANT
The trendiest food hall in Langsuan where dining, marketplace, and cooking studio collide

Let's get to know each other. 
Come enjoy 3-course welcome set menu including free flow coffee, tea and soft drinks
at THB 850 net per set only.
Guest can select between a Western set menu or an Asian set menu.

Special offer! Receive a complimentary voucher when buying 3 set-menus.

Valid from today until 30 April 2022

Lunch: Monday-Saturday: 11:30 a.m. to  2:30 p.m.
Dinner: Everyday: 5:30 p.m. – 10:30 p.m.
at Stock.Room only
Contact us:
02 056 9999  |  kimptonmaalaibangkok@ihg.com
Facebook & Instagram : @kimptonmaalaibangkok   |    www.kimptonmaalaibangkok.com
Terms & Conditions
- Advance reservation required. Please book directly to Hotel reservation at 02 056 9999 or email at taste.kimptonmaalai@ihg.com. 
- This voucher is not applicable for IHG Rewards program.
- This voucher is limited to one time redemption per transaction only.
- Not applicable with any other hotel events, discounts, packages and promotions.
- Please present this voucher to entitle the benefits.
- An expired Voucher can not be extended in any case.
- No monetary value, non-refundable, non-transferable and not replaceable if lost or stolen.
- All terms and conditions are subject to change without prior notice.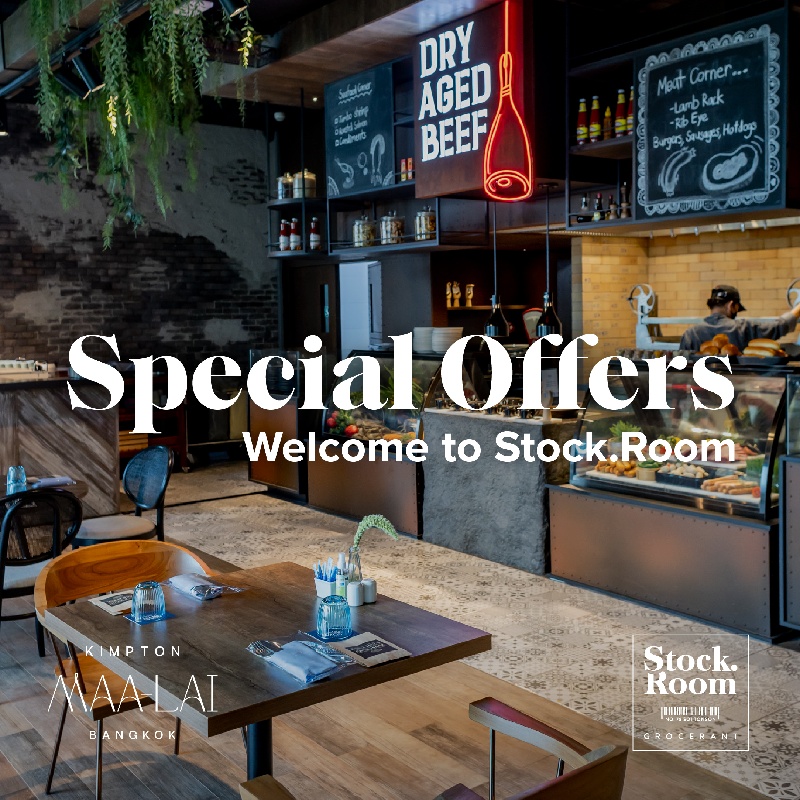 Venue Details
KIMPTON MAA-LAI BANGKOK
78 SOI TONSON
PATHUMWAN, BANGKOK, 10330