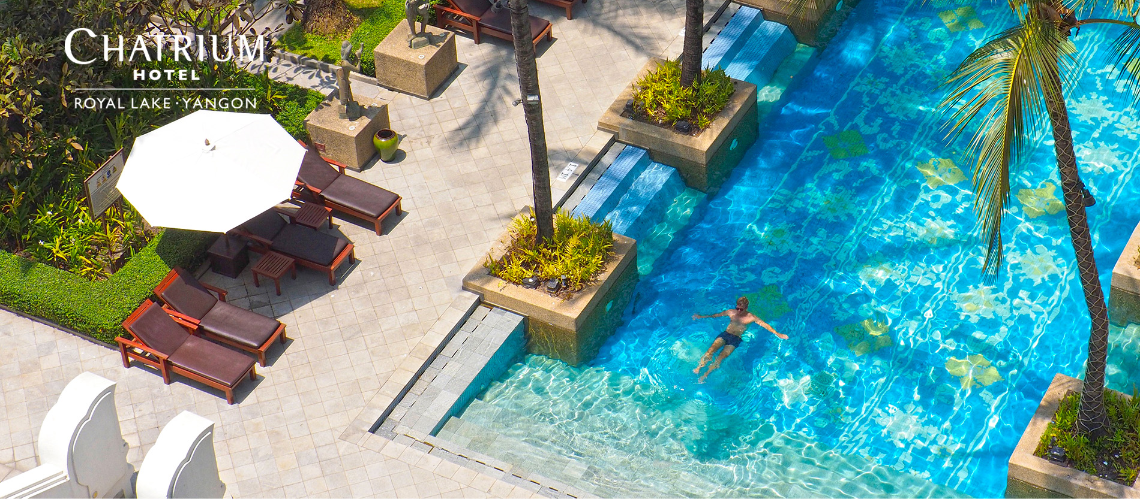 SWIMMING POOL & FITNESS DAY PASS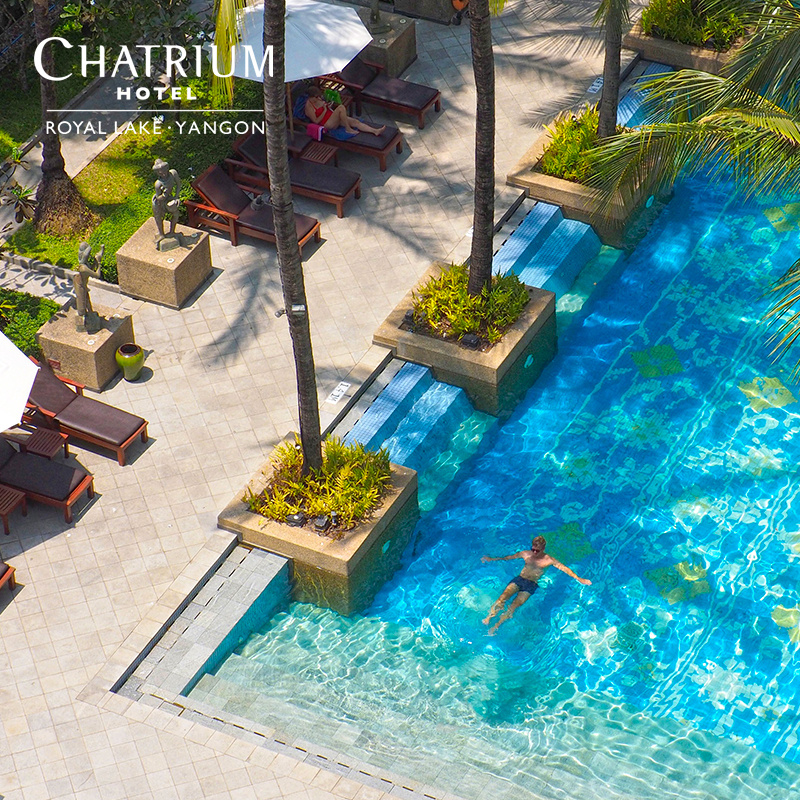 Venue Details
Chatrium Hotel Royal Lake Yangon
40 Nat Mauk St
Yangon, Myanmar, 11211
SWIMMING POOL & FITNESS DAY PASS
Recharge your senses and get fit with our amazing day pass package including swimming pool and fitness center usage for the day.
Priced at only USD 22 per person
Can be used:  1 November 2021 onwards
Available on Monday to Friday from 07.00 - 22.00 hrs.
Terms and Conditions
This voucher is non-refundable.
The voucher is one time use only for one person at Chatrium Hotel Royal Lake Yangon.
The voucher is required to be presented upon check-in at the reception.
This voucher cannot be used on public holidays and weekends.
One day advanced reservation is required.
The value of the voucher is equivalent to the amount mentioned, if the total bill is higher than the voucher value, the guest will settle the remaining balance.
The voucher cannot be exchanged back for cash.
The voucher is valid from 1 November 2021 onwards.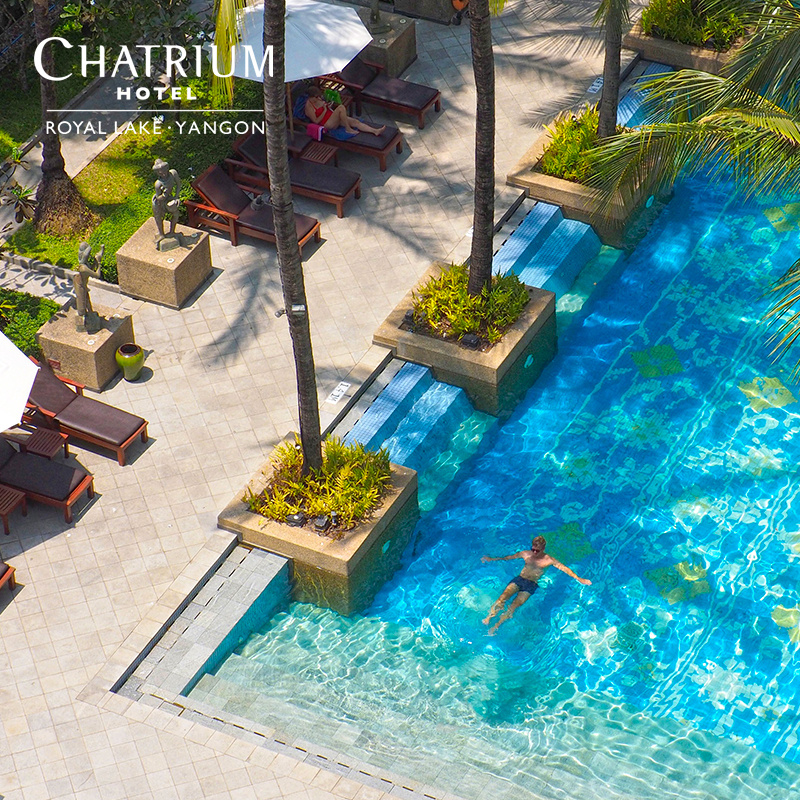 Venue Details
Chatrium Hotel Royal Lake Yangon
40 Nat Mauk St
Yangon, Myanmar, 11211