Table Packages: Kolour Halloween
20+
03:00pm, Sat 4th Nov 2023
This event has already taken place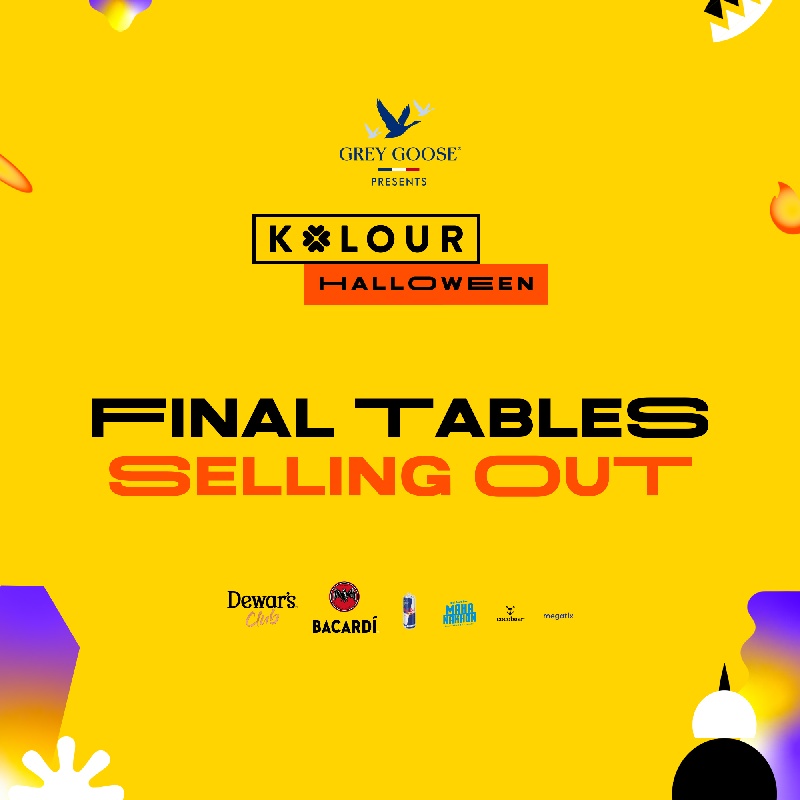 Venue Details
Escape Rooftop | Emquartier
Escape Bangkok
Klongton-Nua, Bangkok, 10110
Table Packages: Kolour Halloween
20+
03:00pm, Sat 4th Nov 2023
STANDING PREMIUM [S] Escape: ฿15,000
VIP TENT TABLE [T]: ฿25,000
VIP HIGH CHAIR [H]: ฿45,000  
VIP [E] Escape: ฿50,000  
VIP [V] Helix: ฿60,000 
VVIP [VV] Helix: ฿80,000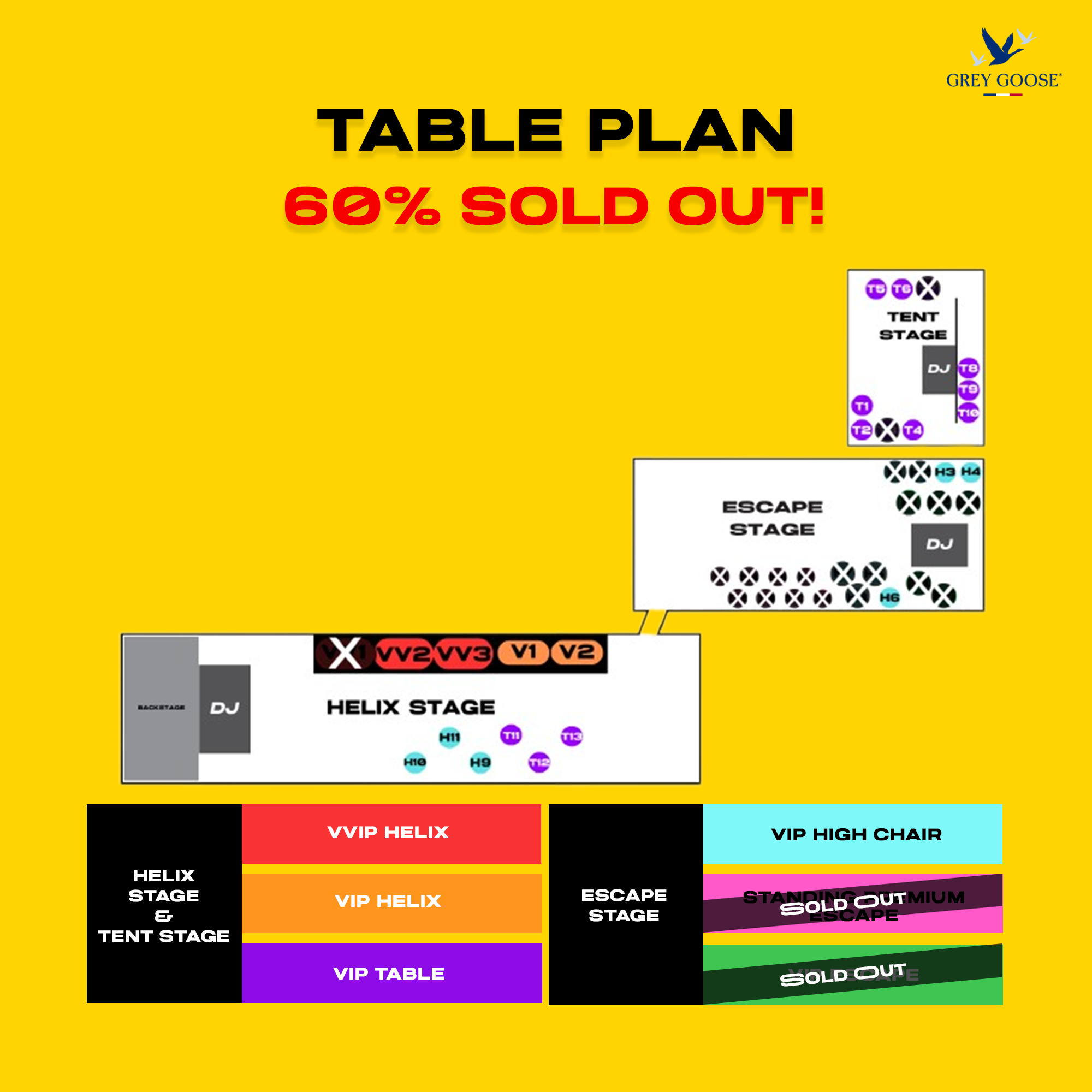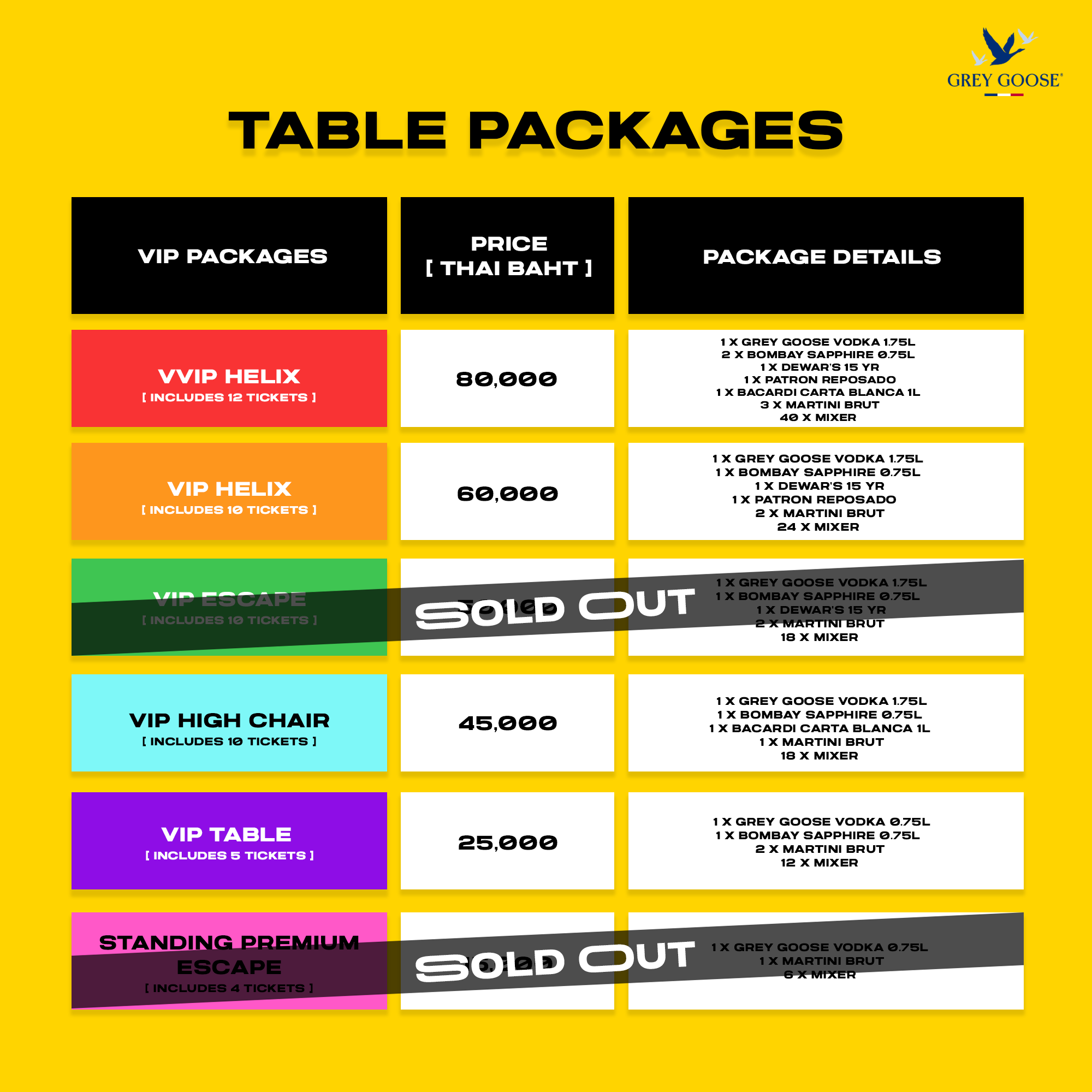 🟡 How many people are allowed at my table?
The seating capacity of all tables varies based on the chosen package, with a minimum of 4 guests and a maximum of 15 guests per table. 

VVIP Helix stage (12 pax)

VIP Helix Stage (10 pax)

VIP Escape (10 pax)

VIP High Chair Escape (10 pax)

VIP Tent Table (5 pax)

Standing Premium Escape (4 pax)

You can purchase additional table tickets at 1,500 THB, there is a limited quantity of tickets each table can purchase extra.
  IF Approved:
How many guests will be admitted is at the discretion of management, and it is often attributed to the table location and event capacity.

On average, we will allow between 1- 3 extra guests 

If you will be 15 pax or more, please purchase a second table
 What if I will be less than 4?
Our lowest headcount tables are set for 4 pax. Unfortunately, we cannot adjust the minimum to accommodate a lower headcount.
🟡 Can my friends with GA/VIP bands come visit me in table service?
Unfortunately, no. Only those that have been granted table service bands and accounted for are able to join you. 
🟡 Can guests arrive at different times – or prior to the person who reserved the table?
Note: The table check-in period begins at 15:00 and ends at 22:00. Guests who arrive after 22:00  will not be able to join your table. Additionally, if no one from the table booking arrives to check-in before the 18:30 deadline, your table will be resold and no refund will be provided.

Yes, guests can arrive at different times.

If guests show up before the reservation holder, someone in the party must settle the remaining 50% of the table package and we will track table wristbands until the maximum table count is reached.

If guests are arriving late they will need to show their e-ticket (this e-ticket must be distributed by the reservation holder from the online booking, make sure to not send the same e-ticket to your guest) and we will track until the maximum table count is reached
🟡 ID's:
All guests must be at least 21+ years of age to be in the table service area. 

No photocopies or pictures on a cell will be accepted. Please note security will turn you and your guests away if you/ they don't have a physical valid ID, even if you/they are coming through table service--no exceptions
- Tickets are non-refundable and non-exchangeable.
- In the case of an event postponement, your ticket will be automatically transferred to the new event date. If unavailable to attend the new date, you will be offered a 1 x future Kolour event ticket voucher. THERE WILL BE NO REFUNDS.
- After Party tickets are sold separately.
- Tickets will be redeemed at the entrance for a wristband in order to gain entry. Wristbands must be worn for the whole duration of the event. Wristbands are non-transferable.
- Entry may be refused if tickets or wristbands are damaged or defaced in any way or are not purchased through an authorized point of sale. If a fraudulent ticket or wristband is presented, the matter will be referred to the police.
- Kolour Halloween is an all-weather event. The event will continue in rain, hail, or shine unless the conditions are deemed unsafe to continue. No refunds will be made in the case of inclement weather.
- There will be no refund on any unused portion of tickets if you are asked to leave the event by the event organizer or the authority, or if you decide not to attend any part of the event.
- Kolour reserves the right to add, withdraw, reschedule or substitute artists and may vary advertised programs, prices, or venues. No refunds will be made in this case.
- Kolour Halloween will be filmed and photographed. By entering the events, you give permission to the event organizer to use any photos / videos taken for marketing purposes.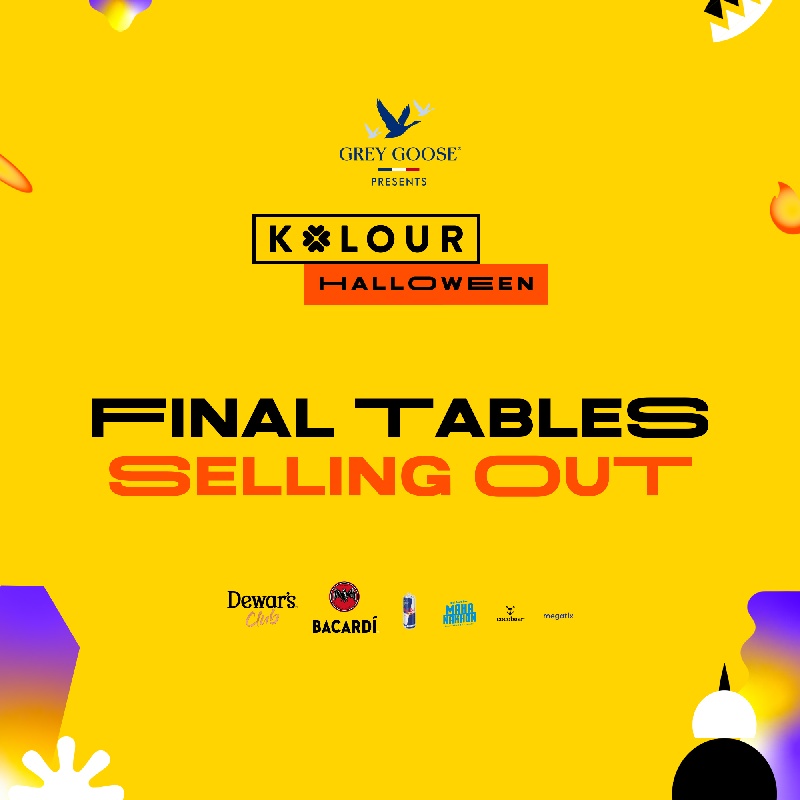 Venue Details
Escape Rooftop | Emquartier
Escape Bangkok
Klongton-Nua, Bangkok, 10110