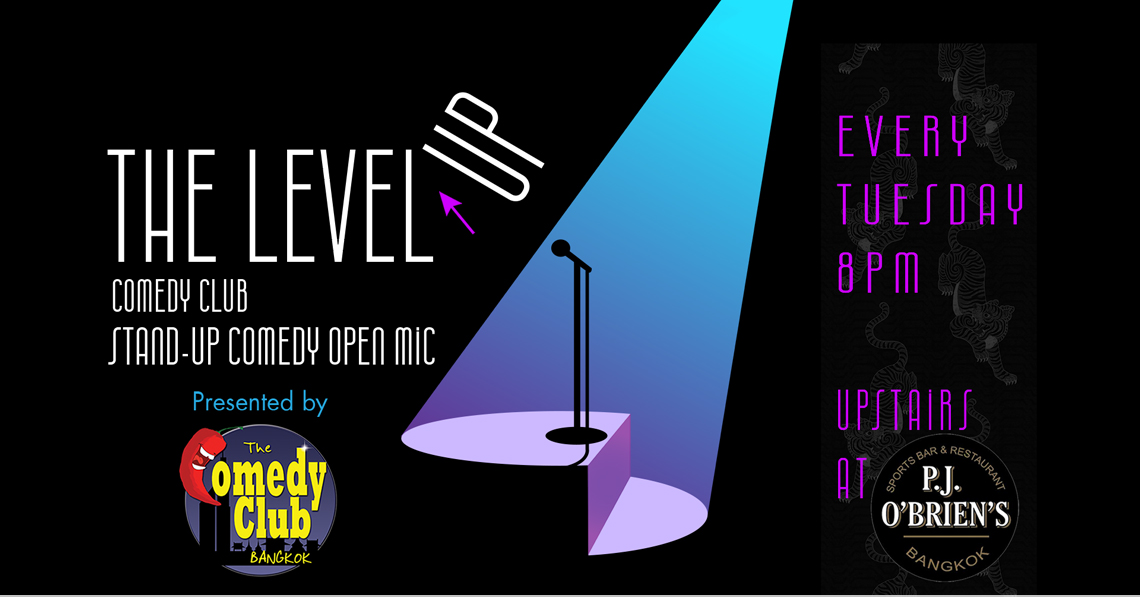 The Level Up Comedy Club - Stand-Up Open Mic @ P.J. O'Briens - Nov 21st
17+
08:00pm, Tue 21st Nov 2023
This event has already taken place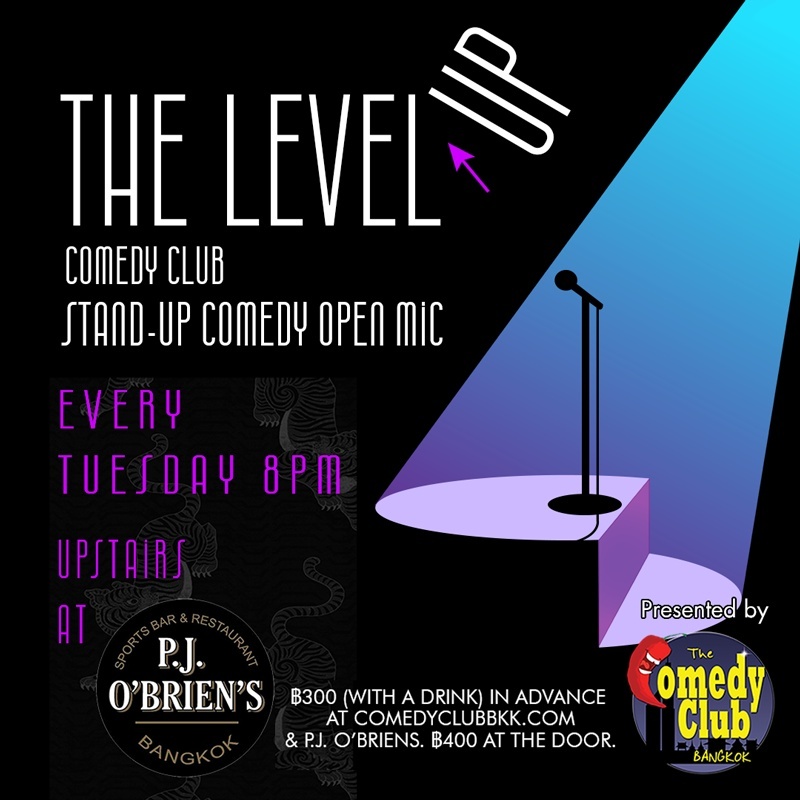 Venue Details
The Level Up Comedy Club @ P.J. O'Brien's Bangkok
1108 Sukhumvit Road
Phra Khanong, Bangkok, 10110
The Level Up Comedy Club - Stand-Up Open Mic @ P.J. O'Briens - Nov 21st
17+
08:00pm, Tue 21st Nov 2023
Check out The Comedy Club Bangkok's sister club & 'work out' room - THE LEVEL UP COMEDY CLUB - Stand-up Comedy Open Mic @ P.J. O'Briens. Come see local comedians, both veteran and newcomers, with international visiting comics LEVEL UP!
And if you're brave enough, sign up on the night to give it a go (get there early!) at our intimate venue where everyone can enjoy and try out comedy.
𝗧𝗛𝗘 𝗟𝗘𝗩𝗘𝗟 𝗨𝗣 𝗖𝗢𝗠𝗘𝗗𝗬 𝗖𝗟𝗨𝗕 @ 𝗣.𝗝. 𝗢'𝗕𝗥𝗜𝗘𝗡'𝗦 - 𝗕𝗧𝗦 𝗣𝗵𝗿𝗮 𝗞𝗵𝗮𝗻𝗼𝗻𝗴 𝗘𝘅𝗶𝘁 𝟰, 𝗼𝗽𝗽𝗼𝘀𝗶𝘁𝗲 𝗪 𝗗𝗶𝘀𝘁𝗿𝗶𝗰𝘁 𝗿𝗶𝗴𝗵𝘁 𝗯𝘆 𝘁𝗵𝗲 𝗯𝗿𝗶𝗱𝗴𝗲.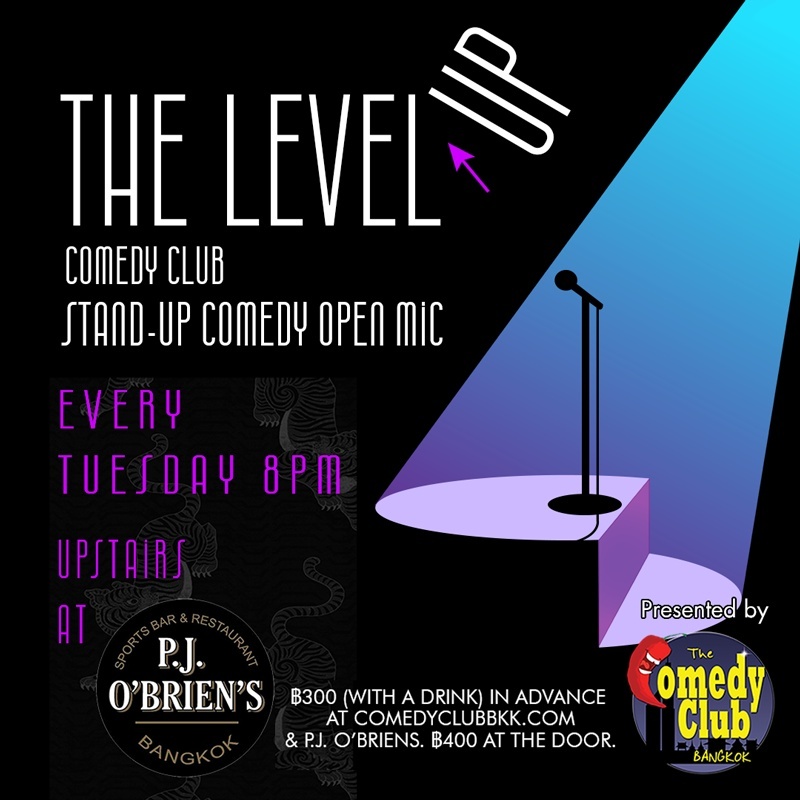 Venue Details
The Level Up Comedy Club @ P.J. O'Brien's Bangkok
1108 Sukhumvit Road
Phra Khanong, Bangkok, 10110