Unseen Festival x Don't Let Daddy Know
20+
05:00pm, Fri 30th Sep 2022
This event has already taken place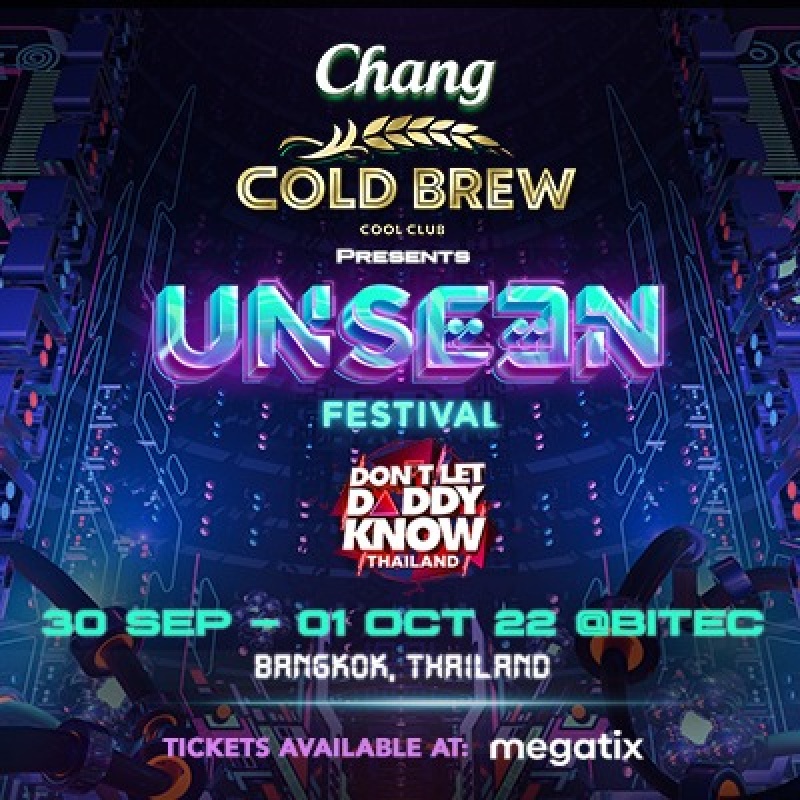 Venue Details
BITEC
Bangkok International Trade & Exhibition Centre: BITEC
88 Debaratna Rd, Bang Na, Bangkok, 10260
Unseen Festival x Don't Let Daddy Know
20+
05:00pm, Fri 30th Sep 2022
Unseen Festival x Don't Let Daddy Know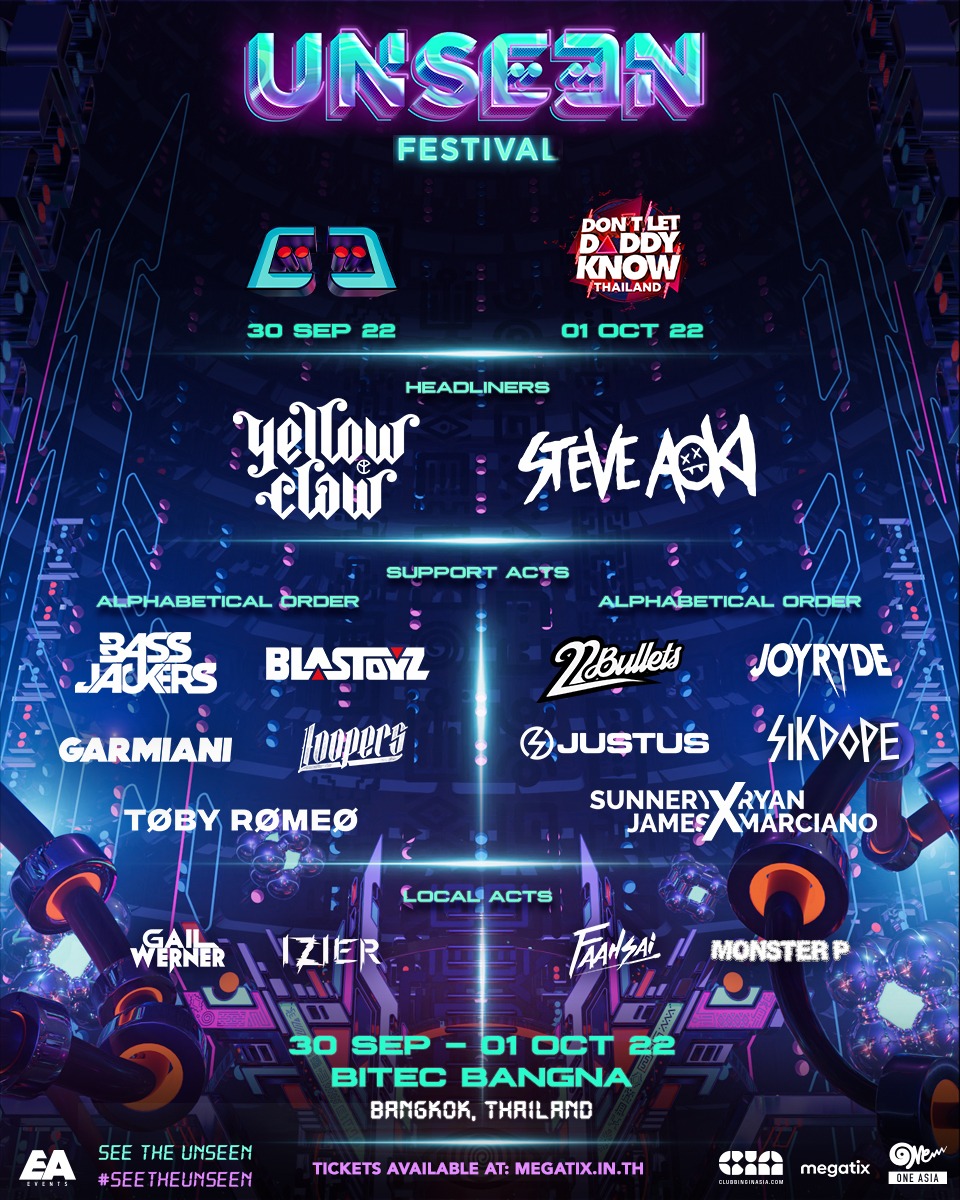 😎 EXPERIENCE THE IMAGINARY VIBES 
Close your eyes, open your mind, and unblind your feelings. 
🔥 2 entire action-packed days @ Bitec Bangna, otherwise known as the home to most ravers!
Meet two of the world leading headliners and Thailand's fan-favourite artists Steve Aoki and Yellow Claw, who are ready for their return to the land of smiles give us the chills and thrills once again – NOT TO BE MISSED ❤️
🗓 30 SEP – 1 OCT 2022
📍 BITEC BANGNA
💬 For more information:
LINE: @megatix
FB: https://www.facebook.com/megatixthailand
E-mail : [email protected]
Terms and Conditions
- Tickets are available for expat in Thailand and international travelers only.
- Participants must be the age of 20 or above.
- The tickets fee will be 100% refunded in case the event is canceled. (Excluding credit card fees, etc)
- We reserved the right to refund the tickets that were only purchased from Megatix.
- The event has followed government policy to prevent COVID-19 and has staff to take care throughout the event.
- We ask for your cooperation to wear a mask at all times during the event.
#UnseenFestival #SeeTheUnseen
#DLDK #DLDKTHAILAND
#OneAsiaVentures #MEGATIX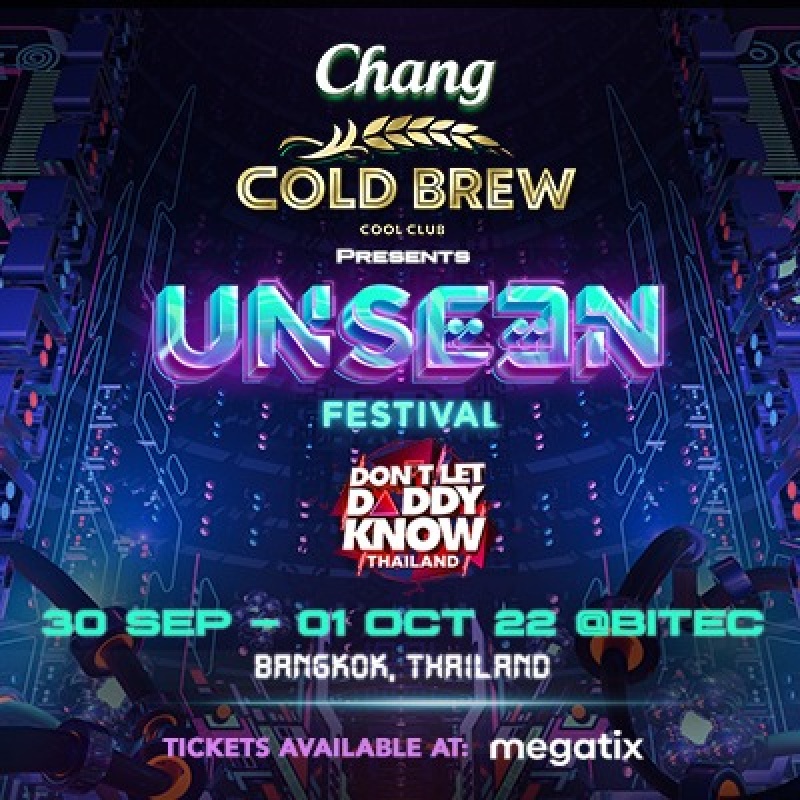 Venue Details
BITEC
Bangkok International Trade & Exhibition Centre: BITEC
88 Debaratna Rd, Bang Na, Bangkok, 10260