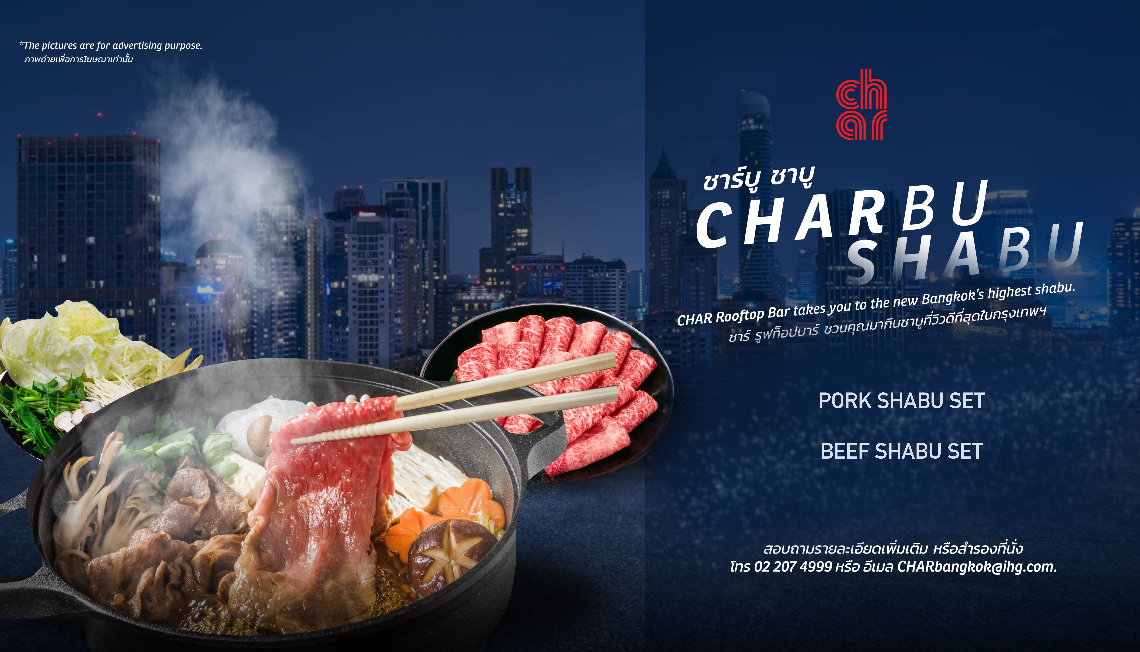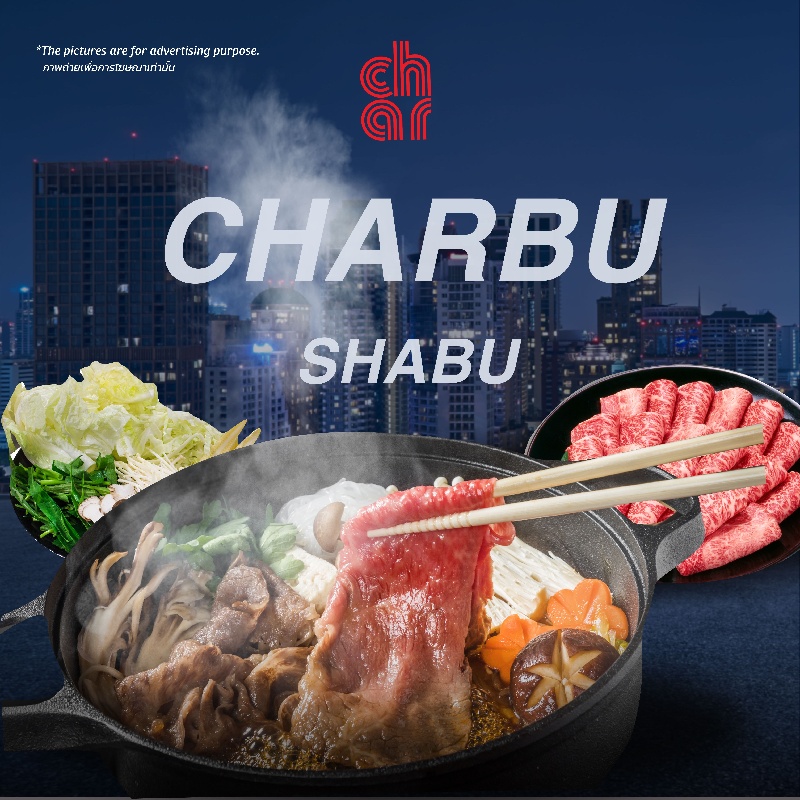 Venue Details
CHAR Rooftop Bar
81 Wireless Road
Bangkok, Thailand, 10330
CHARBU SHABU 
1 set of CHARBU SHABU (pork or beef set) THB 1,058 nett for 1 - 2 people
add on "free flow soft drink" (coke, fanta, sprite, coke zero and drinking water) THB 471.74 nett  for 1-2 people
add on "free flow mocktail" THB 824.26 nett per 1-2 people
Window Booth (Maximum 4 people)
2 sets of CHARBU SHABU  (pork or beef set) THB 2,116 nett for maximum 4 people
add on "free flow soft drink" (coke, fanta, sprite, coke zero and drinking water) THB 942.45 nett for maximum 4 people
add on "free flow mocktail" THB 1,648.51 nett  for maximum 4 people
Menu:
Non alcohol beverages
, 
CHARBU SHABU Menu
, 
Free Flow Non-alcoholic beverages
Selling Date: Now until 27 November 2021
CHAR ROOFTOP BAR
Thursdays, Fridays, Saturdays and Sundays from 8 October until 28 November 2021 
1st round at 17:00 - 19:00 hrs.
2nd round at 19:15 - 22:00 hrs. (last order at 21:30 hrs.)
Terms & Conditions
The voucher cannot be used in conjunction with any other discount, set menu or special event/promotion.

The voucher is reserved for one-time usage and cannot be exchanged or redeemed for cash.

The Hotel reserves the rights for any changes, terms and conditions without prior notice.

Advance reservation is required.
For further information or enquiries, please call 02-2074999 or email CHARbangkok@ihg.com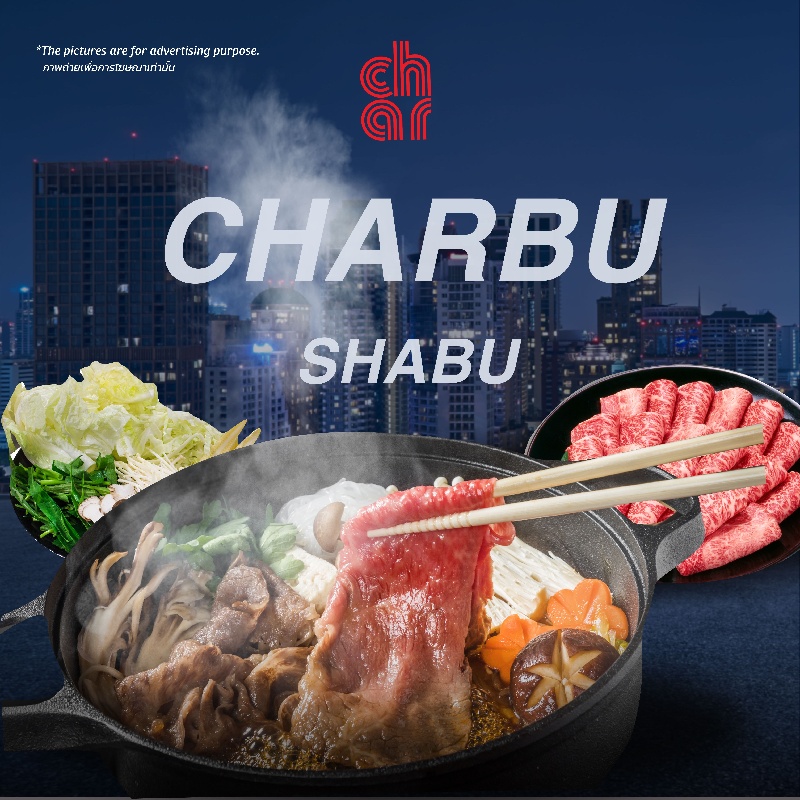 Venue Details
CHAR Rooftop Bar
81 Wireless Road
Bangkok, Thailand, 10330